Why Do Couples Grow Apart? – Marriage And Relationships
It's the dream of every man or woman who makes it to the altar to live happily ever after. People get into marriages with high hopes, high expectations, and putting their spouses on high pedestals.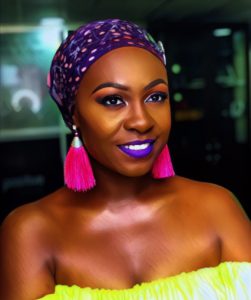 In some societies, the wedding preparations are intense with a lot of family members and friends involved and lots of money spent for the occasion. Most of the time, the couples pay more attention to the preparation of the wedding ceremony than the marriage itself. I would even say that is one of the reasons most couples miss the red flags emitted by their partners.
Don't Get Me Wrong
I personally love the thrill of weddings having attended lots myself, but I know that to survive marriage, it's a whole lot of work and commitment. Like we were admonished in the scriptures to work out our personal salvation with fear and trembling, so it is with marriage (Philippians 2:12-13 ).
The marriage itself is the only institution where you get your certification before you commence studying, you know I'm right! Nobody braces you up for what you'll likely meet in the game no matter the number of counseling classes or seminars you attend to prepare yourself before the day. Every marriage is unique as it is.
I remember vividly the only advice whispered to a cousin of mine on her wedding day; that marriage is a wrapped gift and whatever you unwrap becomes your lot. Hmm! Isn't that scary? But it shouldn't be, because marriage is a beautiful thing, designed by God for companionship, intimacy, and procreation (Genesis 1:27-28; 2:21-24).
Then why would couples who got into a marriage with the intention of happily ever after grow apart after a few years? I hope I'm able to scratch the surface with my view on this.
The Adjusting Phase
The first few years of the marriage are usually what I call the adjusting stage where the couples are beginning to understand themselves better. This phase comes with more arguments and disagreements which are easily sorted out depending on the nature of the couples involved. Some couples never recover from this first phase and the marriage thereby dissolves before it even begins.
The Next Phase
Those who go through this first phase move on to the next phase with better understanding and synergy between the couple just like fine wine.
With this next stage, most couples begin to take each other for granted. The scales have finally fallen off their eyes at this point and they are beginning to see that the perfection of the partner was merely an illusion. The beautiful woman probably snores, has lost her figure as a result of childbirth, gained weight, and complains about everything.
The man, on the other hand, is probably short-tempered, doesn't provide enough for the home, is too loud and uncultured, etc. All of these vary with different people but the bottom line is that the perfect being you fell in love with is no longer perfect.
At this point the marriage has become even boring, laced with daily routines which is viewed as what life brings and most couples at this time are simply just getting by which is one of the reasons couples grow apart. The most important thing on the couples' mind during this period is usually how to handle life's issues as it comes and, honestly, some have it harder than others.
The Manner Of Handling Issues
The way couples handle the issues of life also determines if and how they grow apart. One spouse may be used to bottling up exactly how he/she feels in the face of situations, while the other may likely lash out. Without proper understanding and communication between couples on how to handle life's issues, they may find over time that each one has figured out a coping mechanism without solving the problem. Remember that no individual wants to get into a marriage that won't work, but it takes more than love to sustain a marriage. It takes more than love to make it work.
Leading Separate Lives
Couples who grow apart are mostly couples who lead separate lives. Though it's important for each partner to have their own identity, that shouldn't replace the oneness that togetherness brings. When couples are very comfortable being apart from each other for long periods, it's usually a pointer that something isn't right and as such may not feel the need to be together anymore after a time.
While you do not plan to have a failed marriage, without a plan on how to make your marriage work is as good as planning a failed marriage. And so it's important that both couples from the beginning are determined to make it work no matter the circumstances and also work hard towards it.
I'm glad you've read some of my thoughts on the question, "Why do couples grow apart?" Now, What's your take?
Authored By BeeCee Ugboh for Smartcouples.net © 2020. All rights reserved