5 Principles To Overcome Sexual Temptation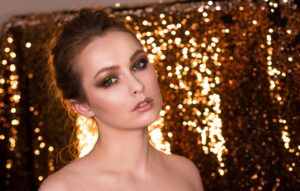 A successful Christian life is one that honors spiritual principles. A principle is a fundamental truth that serves as the foundation for a belief system. Principles have been tested to be timeless, and so are the basic principles of Christianity. God desires that we overcome temptation in all areas of our lives with the very tools that he has made available for us. Sexual temptation is one of the varied areas in which God wants us to be victorious, and victorious we shall eventually if we follow these 5 principles to overcome sexual temptation.
1. BE A MAN OR WOMAN OF THE SPIRIT
People who are victorious do not live in the flesh. They walk by the Spirit and do not gratify the desires of the flesh (Galatians 5v16). Living in the flesh gives the devil easy access to your life, more so, it helps in lustful thinking. For the flesh desires what is contrary to the Spirit, and the Spirit what is contrary to the flesh. They are in conflict with each other so that you are not able to do whatever you want, hence, you cannot take a firm decision against sexual temptation (Galatians 5 vs 17-18).
However, when the Spirit of God is alive inside of you, the Spirit will teach you, guide you, and direct you just as spoken in John 14:26, so that you do not fall into temptation.
2. BE PRAYERFUL
Prayer is a powerful force, it pulls down strongholds. The effectual fervent prayer of the righteous availeth much (James 5:16). To pray is to be in authority, to pray is to be in command, and to pray is to dominate. It helps you have authority over all temptations and confront the devil just like Jesus did when he was tempted (Matthew 4:1-11). Never joke with prayer, it's your weapon of war! Watch and pray so that you will not fall into temptation is the ardent admonition of Matthew 26:41.
3. SURRENDER TO THE HELP OF GOD
It is better for God to hold our hands than for us to hold His hands, it's like a little child being held by his father, if the child should hold his father by the hand as they walk, he will get distracted along the way and leave the father's hand but if the father should hold him, even if the child gets distracted, the father will pull him along forcefully. Surrender yourself to God's leading, His guidance, and His help. Surrender your weakness to Him and He will give you strength.
4. EAT THE WORD AT ALL TIMES
How do we eat the Word, someone might ask? Simply put, we eat the Word spiritually by reading our Bibles daily. The word of God is quick, powerful, and sharper than a two-edged sword (Hebrews 4:12). You need to meditate on it daily just as spoken in Joshua 1:8. This is because it helps you grow spiritually and gives you a proper understanding of what the Bible says about temptation and how you can be victorious.
5. SERVE GOD TOGETHER WITH YOUR FAMILY
Joshua said in the Bible according to Joshua 24:15 that as for me and my household, we will serve the Lord. Whatever you do before God in His house or anywhere else, make sure to carry your family along because it helps the family to grow together spiritually and gives the devil no access to your home. Unity in the home is essential and a united home makes enemies unhappy and at the same time gives no room to the devil. Carry your family along in whatever you do, none should be left behind.
CONCLUSION
There is a need for you to constantly engage the Holy Spirit in your day-to-day activity so that you do not fall into temptation Matthew 26:41. You must be prayerful, sensitive in the Spirit, and serve God wholeheartedly. Never yield to sexual temptation, it's a device of the devil to steal from you and destroy God's plan for your home and future. Be conscious and never lose guard because there is a reward for you when you have victory over temptation James 1:12.
Brethren I implore you in the Lord, never allow the devil to rejoice over you, never allow the devil have victory over you, surrender everything to Jesus, never lean on your own strength or physical ability Proverbs 3:5-6, acknowledge Him in all your ways, and He will direct your path!
Shalom!