The Importance Of Praying With Your Spouse – 8 Truths About Praying As Couples
At this covid-19 pandemic, the importance of praying with your spouse has never been so stressed on in a relationship than it is now, today. People want the safety of their loved ones at all costs. They carry the thoughts of their loved ones every single minute.
As a married person, if you don't pray with your spouse, whom would you pray with? If to pray with your spouse isn't a priority in your life, then what is? No matter the situation, no matter your choices in life, as married couples generally, and particularly the Christian couples, your spouse should be your praying partner of high priority. You do not only pray for them, you pray with them. That being said, the importance of praying with your spouse are as follows:
1. It's A Biblical Phenomenon.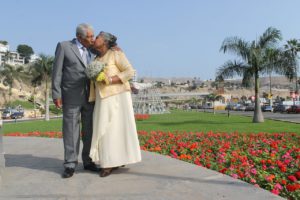 The act of Praying with your spouse is found in the Bible, you know. It's been known for ages that Biblical characters usually carried their family along when dealing with God. Samuel was a great prophet and a product of prayer (1 Samuel 1:27). Her mother, Hannah, was carried along by his father, Elkanah (1 Samuel chapter one). Joshua carried his entire family to the side of God when he made this statement, "But as for me and my household, we will serve the Lord (Joshua 24:15).
The Bible actually encourages it. Not only that the two shall become one (Mark 10:8, Genesis 2:24) but when two gather in the name of the Lord in prayer, the Lord is in their midst (Matthew 18:20). Any couple who prays together falls in this category and fulfills the requirement needed for the blessings. It's also a promise for couples found in the Bible. You can see the importance of praying with your spouse.
2. It Brings About Growth For The Couple.
It's important that you pray with your spouse because you both can grow together as couples. If two become one, then when one grows, both grow with it. That just makes sense for unity couples. A couple that prays together, stays together as a matter of consequence.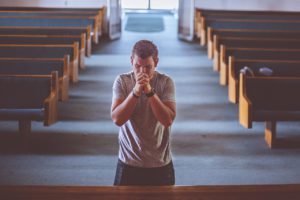 Your growth is not just spiritually but emotionally as well. This as a consequence will affect every other area of your lives as individuals and the relationship with your spouse as a couple. Truth be told, you do not grow alone but grow with the one you love. Such growth is very beneficial to any relationship.
3. It's A Godly Command.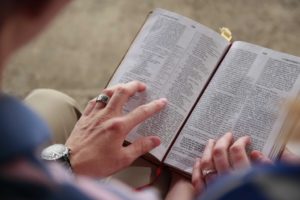 A command is something spoken by God for His children to comply willingly for their good. God says to call on Him and He would answer us (Jeremiah 33:3). That's prayer. Prayer is a command of the God that we as Christians willingly obey. We are not forced to pray but are commanded to "pray without ceasing" (1 Thess. 5:.17). And this only stresses how important it is to pray. Isaiah 55:6 says to Seek the Lord while he may be found; call upon him while he is near." Ephesians 6:18 tells us to "Pray at all times in the Spirit, with all prayer and supplication. To that end keep alert with all perseverance, making supplication for all the saints." Therefore pray, but not just pray, pray with your spouse.
4. It's An Invitation Of God.
Prayer is also an invitation to come to God. We've answered prayers when we pray because we are invited to pray in the first place. Psalm 145:18 says that "The Lord is near to all who call on him, to all who call on him in truth." In Jeremiah 33:3, God openly invites the couples to call on his name. God says, "Call to me and I will answer you and tell you great and unsearchable things you do not know." What an invitation not to miss. Call on God with your spouse. The importance of praying with your spouse couldn't be overemphasized.
5. It Attracts God's Will.
When the spouses pray together, it attracts the will of God for that relationship and family. Ephesians 5:17 tells us to not be foolish but to understand what the will of the lord is. Seeking the will of God is so simple when couples sincerely pray together. They would know what God expects of them and would live a fulfilled life.
6. It Helps To Overcome Marital Challenges Together.
A praying couple stays united and unity means we're one together. Yes, staying together is unity, which comprises understanding, patience, peace, joy, and love. Staying together through thick and thin is a thing that comes as a result of many prayers over time. Not that the couple would face challenges in life, but every challenge, whether marital or otherwise, is overcome with ease as they stand together. The importance of Praying with your spouse can trigger untold blessings for the good of the relationship.
7. It's A Reassurance That The Couple Are One Flesh And Bone.
A praying couple assures themselves that they are one and have one source. The Bible says the two shall no longer be two persons but shall become one flesh (Genesis 2:24). In marriage, two people are intrinsically one. It's quite a nugget of wisdom to know that you are in love with a portion of your own flesh, rebranded by matrimonial agreement. If you are one flesh, you cannot pray as separate entities.
When you pray as one, you are reminded that you're in a covenant with someone you love. That covenant power is also the power of agreement that strengthens the union even more.
8. It Protects Your Relationship And Family from External Invasion.
A husband or wife may be strong but weakened through the other spouse. As far as couples are concerned, one can be the weakness and source of downfall of the other. This is why the importance of praying with your spouse is accentuated in this article. You can boast of your strength because you pray so well but alone. But your spouse who doesn't pray with you becomes a door for the evil one to attack you. Anyway, I don't wanna scare you. There's no cause for worries but a call to team up with your spouse and pray with them. It's a wake-up call in a relationship that a couple shouldn't be lazy to pray. The Bible says to watch and pray (Matthew 26:41).
When a couple prays together, they protect their relationship and family from spiritual and physical negative influences. Bad spiritual influence finds it difficult to settle down in that family. The fire of prayer will be too hot for spiritual forces to operate within. Whatever happens to your relationship and family can be determined by your spouse and yourself. This is true only when both of you pray together as couples. You are strong, not alone, but together.
Do you pray with your spouse daily?
Smartcouples.net © 2020. All right reserved.