Can I Love You And Maintain My Identity?
Love is a beautiful thing they say but can you love someone so much that you begin to lose aspects of yourself? Hmm! Most people have been there.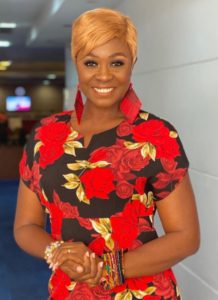 A man in love is a man vulnerable who is willing to give up himself even as the scriptures commanded a man to love his wife like Christ loved the church and gave himself for her Ephesians 5:25. I believe that a wholesome marriage is where two whole persons come together to complement and not complete each other; the reason I do not agree with the phrase better half.
To complete simply means having the remaining parts of the other person which most people will argue that it's the way marriage was supposed to be; quoting Genesis 2:22-23 on how God caused Adam to sleep, took his rib and made Eve. In line with that singular thought, the man is incomplete without a woman and vice versa. But if you share that line of thought, would it then be wise to say that priests, nuns, and monks who have lived, fulfilling their purpose on earth are incomplete men? I need an answer to that!
When two people choose to come together, first they are two different and distinct individuals with different backgrounds, histories, cultures, beliefs, and ideas that formed their individual life till that moment. With marriage then comes a lot of compromises, especially with the womenfolk who most of the time because of the society give up themselves to make the marriage work.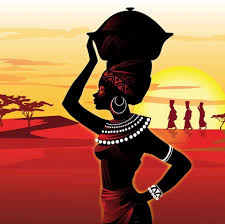 The African society, most especially, places the burden of a working marriage on the women who are made to give up their dreams and aspirations, their life goals and careers, just to ensure that the marriage is intact and peradventure when anything goes wrong, they bear the brunt of the blame. Thereby making a lot of women not have an identity of their own.
So you hear phrases like she's the wife of this person or that person (a man likely with a great career standing in the society). Patriarchy, sometimes, has also not helped especially the women as their lives, goals, and dreams are submerged under their husbands.
A woman who lives solely for her husband will likely not have an identity of her own. Her vision becomes tailored towards ensuring the happiness of her husband, raising the kids, suspending her work if there's need to move locations, taking a back seat for her husband to shine as her head. While all these seem beautiful to the traditional mind, women have begun to speak up, insisting that their dreams are valid too.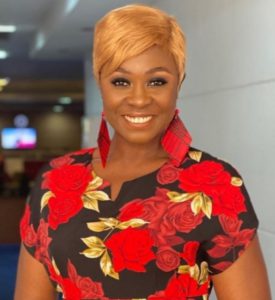 The importance of having a marriage identity as a couple and having a personal identity as an individual cannot be overemphasized. The reason being that when two whole individuals decide to marry, there's more understanding, less codependency on each other and a richer relationship in terms of values. The two strong virgin nations would come together and flourish better because each of them can stand strong on their own and build better together, which is an example of the phrase "and two become one".
It's also worthy of note that most people do not know their identities before marriage especially those who marry quite early. A few under such circumstances are able to find themselves with the help of a loving spouse whose insecurities do not cloud their sense of judgment. But, unfortunately, the rest struggle, are suppressed and likely depressed in marriage.
How would you like not to be able to express your true nature, longings, and passion just because you have to live someone's dream? Would you want that for your child?
Some have argued that when a couple has their personal identities, it's easier to fall out of love but I beg to differ because what I see most of the time is one couple who suddenly realizes that she is being choked and wants out and once that line is crossed, there's no going back.
A spouse, whether male or female, whose identity isn't suppressed, expresses love better and is happier in the marriage. There's a fulfillment that comes with knowing that I can achieve my dreams and also come back home to the loving arms of my partner and that I believe is what love and marriage should represent.
What's your take?
Authored by BeeCee Ugboh for Smartcouples.net
Copyright © 2020. All Rights Reserved