How To Share Your Dreams With Your Spouse, Part One – The Types Of Marital Shared Vision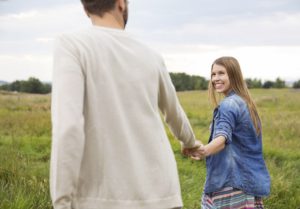 Couples are people who met with an intention to live and spend the rest of their lives together. These are two individuals who are complete in themselves as human beings, yet with different personalities, aspirations, and dreams that scream for fulfillment in life. In this article, we are going to talk about how to share your dreams with your spouse with emphasis on the types of shared vision that exist.
What is a shared vision?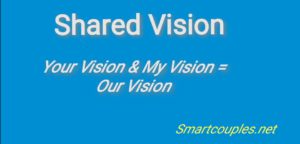 A shared vision, basically, is that long term dream which a spouse has and doesn't keep it personal but tells his or her partner for their inputs, contributions, and ideas to make the dream come true. The couple thinks together, strategizes and develops ways their dreams can be fulfilled together. The shared vision can be reduced to goals, and projects which are short term, and follow-through daily action plans, including methods of reviewing their plans from time to time.
There are varied situations from which a couple– husband and wife– can share, accommodate and fulfill their dreams.
1. The Dream Assimilation Couples (DAC)
Dream assimilation is a situation where both partners have personal dreams and none is willing to forgo their dreams for something else. However, one partner absorbs the dreams of the other for its fulfillment. This means that in order to fulfill one's dreams, you have to be a part of the bigger dream. And there are two types of dream assimilation namely, income-focused DAC and vocation focused DAC. Let me break it down.
This is the assimilation of a dream into the bigger picture because of finance in particular. The partner can do any job in order to meet the financial goal set as their dream income.
For instance, A partner can have a desire for and plans to earn £100.000 yearly as income but met with a spouse whose dream is to earn £1. 000.000 yearly as income. Since the £1.000.000 is way bigger than the £100.000, the former dreamer would willingly give in to the latter for the fulfillment of their dreams together.

It would not matter much what they do so far as they meet their set target. In this case, the 100.000 dreamer's vision is assimilated into the 1 million pound dreamer's vision. Both of them have saved time by doing so and have their personal dreams in one big picture.
They would have spared enough time for their relationship working together professionally than each of them putting much energy and time on different things and locations in order to meet their dreams respectively.
The Vocation focused dreams are the couples who really love what they do and find fulfillment in it. They wouldn't exchange it for anything else. However, their dreams can be assimilated into a grand picture for its fulfillment so far as the career does not change.
An example can be in the teaching profession where a teacher of a public school leaves the school because she married the proprietor of another school somewhere else. In this case, she still enjoys her teaching profession but in a bigger picture where she controls almost everything because her spouse is now the boss, the owner, the decision-maker.
It's also true in the music profession. In music, an upcoming artist who loves music can marry an established one with a record label without much fuss because his or her music career would only get better with the union. Since they all are into music, there would be no need for a change of vision or career. And the same could be true with the medical and law firms to mention but a few.
The difference between the income-focused and Vocation-focused dreams is that the former can do anything to meet their targets financially. They can change from one job to another if need be.
Whereas, the latter cannot change career in order to be fulfilled. They stay put and grow with their career. The singer cannot change the career in order to sing. He or she would maintain the calling or profession throughout life.
This can be said with a lot of professions in life. Your dreams could be absorbed in the bigger picture for its fulfillment, which saves time, brings partners closer and brings joy to everyone in the relationship.
2. The Significant Dream Couples
Secondly, there's a situation where both partners have dreams but one willingly gives up his or hers in order to help fulfill the dreams of the other which they find more significant and fulfilling. This could be a lesser dream for a more meaningful one. And it makes use of their time better.
So because a couple has two different dreams does not mean that one cannot give up his or hers to support the other even if it's something totally different from what they used to do
An example is a lady who was a fashion designer now married to a king and belongs to a royal family. As part of the royal family, she willingly gives up her former dream to take on a new royal role assigned to her. So she surrenders the lesser dream to a bigger one.
In this case, whatever dream they choose becomes a product of discussion between the partners involved.
3. The One Dream Couples
Thirdly, a situation exists where one partner has no dreams at all, or should I say, "no dreams yet," because we believe everyone has a dream of one kind or the other. It's just a matter of time to discover it.
So it's possible that some people might not know what they want and may need assistance in that area. Maybe, they have not thought about pursuing a personal dream and can willingly yield to the dream of their spouses, thus saving time to fulfill the other's dream. There are so many marriages where one partner lives to fulfill the dreams and visions of the other because they didn't have any dream that they were pursuing at the time of marriage. And these marriages are fruitful, well and sound.
4. The Divine Dream Couples
There are dreams or visions from God that are worth fulfilling. When God gives a spouse a vision, He gives it to the couple together, which implies that the other should support that vision than seek something else entirely different from what they already have been given.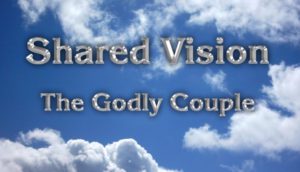 You can be doing something which isn't the purpose of God for your life. And that thing can change when you seek and find God. There are people who changed professions and lucrative careers to something else just because they found God.
Any dream or plan from God is His purpose for that person worth supporting even if that means to leave what one is already doing.
Even if they all have dreams, one can still let go of their dreams to help fulfill the dreams of God for the couples.
5. The No Dream Couples
Finally, a situation exists where both partners as a couple have no dreams or pursuit in life at all. It sounds funny, doesn't it? Everyone has a dream but not everyone discovers their dream. Although the no-dream couples need counsel to determine what their dreams are, they should understand that coming together as couples is a dream in its own rights, and a long term one at that.
If you have no dream of your own, I have good news for you. Marriage is a long-term dream of life worth everything to fulfill it. So the idea of having no dreams doesn't exonerate you from planning.
Furthermore, what makes a real dream has to do with passion. What are they passionate about? If they don't know their passion, what's their daily job? What foots their bills? Where do they spend time the most daily?
That job could be a dream, maybe. If they don't have a job, what would they do if given the opportunity? That could be a dream to pursue as well.
They could decide to dedicate their time to what they choose to do daily which foots their bill. In this case, that is a dream.
To recap this title "How To Share Your Dreams With Your Spouse, Part One – The Types Of Marital Shared Vision", we have mentioned the no dream couples, the one dream couples, the divine dream couples, the significant dream couples, and the dream assimilation couples, as the types of marital shared vision or dreams which exist.
Now tell me, have you ever shared your dreams with your spouse? What do you understand as a shared vision?
Adapted from Rev. PC Akubueze's Teachings on "Marital shared vision," For Smartcouples.net © 2020. All Rights Reserved.