Every relationship can survive when couples learn to tolerate the one they love. If humans can live comfortably with cats and dogs at home as pets, they can live comfortably with their own spouses as long as they tolerate each other.
Colossians 3:13 says to be tolerant. Tolerance promotes social cohesion. It always boosts the coexistence between people of different orientations. Where there's a clash of culture, religion or ethnicity, tolerance always does the magic.
Marital tolerance takes it even closer to home, to the one you are in love with. This could be anyone, but specifically your spouse. For two partners with different attributes to coexist, they must be tolerating each other.
I intend to show you how to tolerate the one you love; how marital tolerance takes its place in a relationship. When I'm done, you would understand how you can live with the one you love tolerating the glaring differences between you two with much happiness and understanding. Let's get started!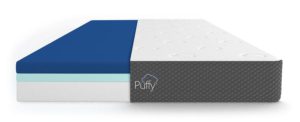 1. Marital Tolerance Understands The Uniqueness Of Each Partner
Before falling in love, or if you are in love, you have to understand and accept the fact that each person is unique. That a couple is made up of two unlike, unique persons.
a) Our uniqueness makes us human:
when God created humans, He created them male and female (Genesis 1:27). It wasn't male and male, but male and female. The male was different from the female with their different characteristics. Their differences just accentuated the fact that they were human beings.
And no two humans are exactly the same. Although we are similar, and look, walk, reason and talk like other humans, we aren't exactly the same. Each and every one of us is unique. And marital tolerance knows and respects this.
b) Our uniqueness makes us diverse
The human race is diverse. And the diversity stems from the uniqueness of each human being. God created male and female. That is diversity in itself. But He also asked them to multiply and fill the earth (Genesis 1:27). Multiplication increases diversity, and diversity promotes the differences we have; the uniqueness of each individual. We should celebrate the uniqueness of each individual and not stifle it.
Now, let's take it home. If you understand that each person is unique, then your love partner is also unique from you, consequently. You two are not exactly the same. Your fingerprints are different from that of your lover or spouse. The things you like or don't may differ from that of your spouse. You have characteristics that really make you different from each other.
Even identical twins who shared the same DNA aren't exactly the same. Although they are twins, they have different likes and dislikes. One may love what the other hates.
But this is where marital tolerance comes in, especially for those in love.  You tolerate because you know! Know what? Know that humans are different from each other; that he or she is different from me.
The way he or she talks may be different from the way I talk. Our desires, likes, and dislikes may all differ, which is normal with human beings. So don't find fault with that. Celebrate that! Celebrate diversity at home!  Understanding this would greatly increase your love for your spouse.
2. Marital Tolerance Increases Love On Areas Of Differences:
The things that make you different should increase the love factor of the couples. This means that you should love your spouse because of the differences in him or her.
We have seen that humans are different, unique, and diverse beings. No two are exactly the same. But this is the quality that we should celebrate in us, spur in us, encourage in us, as partners.
The thing that makes us different is the very thing that makes us special. What makes you different is what makes you love and shine. So Yes! You should celebrate the differences, the uniqueness of your lover or spouse. And love him or her for that.
Let me be practical here. The Americanness of my spouse should make me love him or her the more. And the Africanness of my spouse should make me love him or her the more. Because, as an African, I didn't marry an American to Africanize him or her. Similarly, as an American, I didn't marry an African to Americanize him or her.
I should be happy to have married an American and let him or her be herself or himself–American. And I should be happy to have married an African and let him or her be him or herself–African. That simple? Ooh! So simple!
3. Marital Tolerance Doesn't Strive To Replicate The Individuality Of Others.
Since we know we are different from each other, there isn't any room or reason for replication of our individuality. Don't try to "Clone" each other. Don't try to conform your spouse to do as you do, talk as you talk, think as you think, etc. You are YOU and your spouse is your spouse. Your spouse cannot be you and you cannot be your spouse.
So don't make him or her your exact copy. That's impossible! It won't work, and such would only lead to more conflict and intolerance with your spouse.
Let me be practical a bit. You can never tolerate when you endeavor to make our spouse just like yourself. I believe you look different from your lover or spouse. The same is true to your personalities. They are different. Just as your spouse doesn't look like you, your personalities aren't the same.
And you cannot make your spouse look like you any more than you can make the sun look like the moon. Similarly, you cannot change your spouse's personality to that of yours. Don't dream it for that's what intolerance does. And it never works. It breathes hate and kills love, rather.  
Don't marry an American just to conform the person to act as an African. Conversely, don't marry an African to conform the person to act like an American. In other words, don't Americanize an African, and don't Africanize an American.
Both African and American can love each other, live together harmoniously being themselves. Of course, we learn and grow from each other. But we learn being ourselves and grow keeping our individuality.
You learn and grow being YOU! Not losing YOU! Tolerate your spouse. Let your spouse learn and grow with all the personalities within that make him or her a distinct individual.
I'm very convinced that at the inception of your desire for a spouse, you were not searching for someone who was your exact copy. If you were, well, you had YOU, then. So why did you bother?
And this advice goes to anyone who is searching to marry someone who's exactly like them. Please, search no more! Because you won't see that person. It doesn't exist! You are the only YOU on planet earth. And you are unique as well as whomever that you would meet. So tolerate the difference and don't seek for replication. Don't hate him or her because of the differences.
4. Marital Tolerance Is Never Judgemental
Couples who are intolerant are prone to judge each other every now and then. They are critical in their thinking, speaking, behavior, and actions. Their thoughts toward others are condemnatory. They can't tolerate because they find faults most of the time with others, and always see things from the negative point of view. They come to their own conclusions abruptly, without seeking to hear the other side of your story.
Being judgemental gives us a false sense of superiority over our loved ones. It makes us self-righteous and gives us misplaced self-worth. When we are judgemental, we avoid our own faults by pointing them out in others, and in most cases, we are just afraid of being hurt by what we overtly misjudged.
Do not judge anyone or you too would be judged, says Matthew 7:1. You can neither love nor tolerate someone being judgemental. You can never tolerate a person you judge all the time. Marital tolerance, first of all, deals with the judgment attitude, and puts an end to it so as to love better.
5. Marital Tolerance Sees Things From The Spouse's Perspective  
Because we are different, we have different views and ways of looking at things. At times our views might be conflicting with that of our spouse. But it's at such times that we must look at things differently. We should be open to seeing things also from our spouse's perspective. I mean, looking from the lens of our love partners.
We see clearly and wholly when we see things from the spouse's own angle too. We should be considerate in our conclusion taking the views of those we love to heart.
When we do, we might realize that we were wrong at something that we thought we were right. Or we may learn something entirely new. Or still, we might understand that our way is not the only way of doing certain things. Whatever the result, hearing others' perspectives only increases our love and understanding of our partner, makes communication better, and eradicates intolerance.
6. Marital Tolerance Understands That Intolerance Hinders Prayers.
This is so true, and although the Bible highlights the fact, it applies to every couple, whether you are a Christian or not. It doesn't matter.
The disagreement between love partners, husbands, and wives, obstructs the results of their prayers. When you can't have a private confab in peace with the one you love, you have got to think twice before you pray. The reason being that it impedes the results of your prayer.
Someone needs to hear this, because a lot of couples hope, pray and wait but see no results. They wonder and question "Why me? Why me?" Well, the reason could just be you. You might be the problem. Let me keep talking!
The Holy book says that Husbands should be considerate as they live with their wives. They should show understanding, and treat them with respect and honor, so that nothing will hinder their prayers (1 Peter 3:7).
Did you just see that? Let me put it this way. When the lovers, spouses are not considerate as they live together, there's a problem. When they show no understanding, there's a problem. When they do not treat each other with respect, there's a problem as well. Do you see what I mean?
Unnecessary arguments, bitterness, resentments, fits of rage, hate, unforgiveness, and the likes, are all what hinder marriages from prospering, from progressing, from becoming the ideal marriage, from building their dream home. And this is greatly as a result of intolerance.
Intolerance propagates itself where the love is falling or failing. You would find it where there's no love but hate; or where the measure of love comes short of what it supposed to be. Intolerance is a manifestation of hatred. Where it dominates, there's so much hate. And no one who hates can at the same time love as God wants you to love your partner.
But how does God wants me to love my partner? Good question! Just like you love yourself. Yeah! God wants you to love your spouse just as you love yourself. Remember this statement: "You shall love your neighbor as yourself"? Does that sound familiar? Well, let me help you a bit! That's the word of God concerning the level of your love toward your neighbor (Mark 12:31).
And don't say your neighbor is the person next door! Because your neighbor, first of all, is the person next to you–your spouse. Yeah! You heard me right! Your spouse is your neighbor. The closest one to your heart and person. So love your spouse as yourself. That's tolerance, Period! And it only takes love for such tolerance. By the way, Marital tolerance only starts with love!