What a moment to start the year as couples in love, to dream big again, together. The hour provides an auspicious opportunity to encourage and strengthen existing relationships and those that are on the brink of separation or divorce, hence the purpose of the 8 Relationship Tips For Couples To Recouple.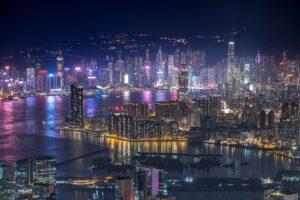 But first, let me remind you that this is a new year, even with the challenges that the Ukraine / Russia war brought to almost all areas of our daily life, including the mutating coronavirus health crisis, You couples are still alive, well, and sound. Anyway, one thing that you must understand and be proud of is the fact that you made it into a new year, 2023. By any standard, that's a victory for you.
Therefore, I want you to see things differently from a winner's perspective and apply your victory to all other areas of life. See the potential in you, the God-given abilities in you to better your lives, and put them to work for your good this 2023. If 2022 could not dissolve your union, marriage, or relationships, then it can only get better as you all work on it together.
The Potential Within
Look, guys, there's that potential in you which can better your relationships again when put to use. And this is the area that I want us to emphasize today. In fact, the title of this article implies recoupling for couples. It strives to give some tips on how you can make your relationship better again. It states some know-how to improve on your relationships and do things differently in order to get you people as couples, not just back on track but keep you always on track, romantically.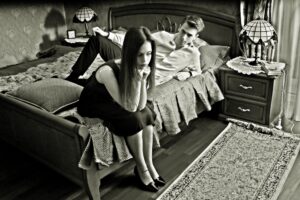 That's why we titled it, 8 relationship Tips For Couples To Recouple. You see, It's written for willing couples to recouple in the new year by means of their innate potential. To recouple means to reconnect two things or with what has been separated. When couples recouple, they do certain things to rekindle the romantic flame that was put off or about to be offed. Whether your relationship is in trouble, has lost its spark, or you are struggling to keep your partner as you can't get along with each other, or you are about to be separated or divorced, this could be for you to help better the situation and achieve your relationship goals.
Some of these tips may be more appropriate and applicable to you than others. Just locate yourself and apply what best fits your circumstances. That being said, let's delve right into the first tip.
1. Give yourself a mental relationship throwback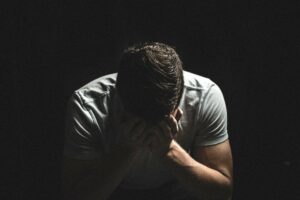 This is the first step to take at the start of the new year or a new era in a relationship. It is to mentally look back at how the said relationship has been– I mean your relationship. Think of the things that happened in the last few months, say, 12 months or more. It could be positive or negative things in total. Think of the things that helped bring you to where you are in the relationship. What made the relationship good or bad? Please, do not judge either yourself or your partner. This is just a metal throwback that can be easy for some and difficult for others. It helps you to properly analyze things mentally. It's always nice to know where to start building from because you know exactly what transpired and when.
2. Take a fresh breath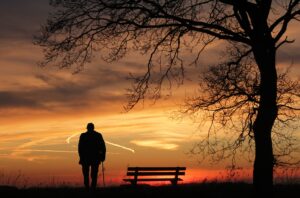 Sometimes in order to see things properly, you need to take a fresh breath and remove yourself from the situation, whether person or place. This might mean being alone, taking a long walk free from all the surrounding noises, and thinking deeply, and hearing your inner self talk to you. You see, at times our relationship problems are products of the social noises about our world which don't make us see things completely and clearly. If you can remove yourself from everything else just to be alone and cogitate on your life and relationship, please do.
3. Decide to start with God in prayers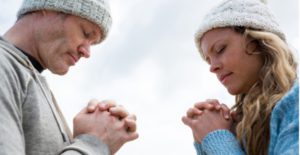 This is so on point for your personal and relational life. If everything should fall apart, you will be left on your own. I mean, left alone. But God is always with you even when you know it not. It's always good to start with God in any situation and take Him along. He is a great source of help and hope. This could mean making time for prayers in your personal life daily. I don't mean in your relationship but in your personal life. Let Prayer work for you without your partner, first. If your partner joins you, great. And if they don't, it doesn't matter. Just do you and pray. Praying daily helps and is one thing that would not leave you when everyone else leaves.
4. Choose to start all over
You can start all over again with what went wrong in your relationship. Whatever you think was a failure and you don't want to let it go, you have another option to start afresh. It's better to start all over again than to give it up. The choice and decision are yours, however. Don't be ashamed or afraid to choose or decide what you know is good for you and your relationship.
5. Initiate the first move
This is a new year with potential in you to use and make things better. You are more able than you think you are. Sometimes what holds us back in our relationship issues is just the mind. The assumptions in our minds we've built up to fence us within. We're assuming that the other person must come to you first before anything can be made right. Maybe to you, he or she was wrong and has to make the first move to make things right again. Sometimes, it doesn't work that way. You can take the first move even when you aren't guilty, just for the good of the union.
Go Past Shame, Fear, And Ego
Another issue that holds us back from solving the problem in relationships is just shame. You are just ashamed of yourself to take the first step in the process of reconciliation and healing. And another issue may be fear. You are just afraid of taking the first move. In most cases of fear, the reasons are unfounded. Lastly, there is ego. Because of your ego, the relationship cannot heal and the hurt keeps deepening. The man of God, PC Akubueze, used to tell us that a visionary despises shame or fear for the furtherance of his vision. What is your relationship vision? Is it to get back on track with your relationship or not?  If it is to get back on track, then go for it.
No matter who is wrong or right, you can always take the first steps in solving your problems in the relationship. Just despise fear or shame and don't let your ego get in the way. Just take the first step to healing your relationship this new year. It is never too late.
6. Forgive if necessary
It could be that you may want to forgive in order for your relationship to move forward. If that's the case, do forgive and let go. If there's anybody on the earth that you can forgive first, that person should be your spouse, partner, or lover. Forgiveness is necessary for reconciliation.
7. Talk together about the relationship goals for the year
Certainly, if you've taken the previous steps and seen the areas of weakness and are willing to work on them, you two as couples should talk things through, build new confidence and vision for the union. Then set practical, realistic, and reachable goals for the union that the two of you are going to pursue. Nobody should ignore or undermine the other. Consider both of you as important in framing this part of the healing process.
8. Make a commitment to each to carry out your relationship goals together
Lastly, you have to commit to what you guys have come to conclude for the union. Remember that this is a new beginning in the relationship with the main goal of making it work well, work better, as you ever have wished it would. It is an opportunity to make your union the dream union. Nobody can force an unwilling heart into doing these things. But I guarantee you that if you both are willing to work on your relationship, it has no other choice than to get better.
To recapitulate, the 8 relationship tips for couples to recouple are 1. Give yourself a relationship throwback. 2. Take a fresh breath. 3. Decide to start with God in prayers. 4. Choose to start all over again. 5. Initiate the first move. 6. Forgive if necessary. 7. Talk about the relationship goals for the new year. And 8. Commit to each other on carrying out your goals together.
I hope and pray that this piece of information bless your relationship and give you peace.