The 12 Facts About Money Every Couple Should Know, Part One – Marriage And Finance
The money-talk in a marriage can make or unmake the marriage. Marriage without money can make things difficult but the marriage that mismanages money makes the situation even harder and hopeless. Where there's the financial bankruptcy, the union of marriage suffers and needs more understanding for it to thrive. We're not saying that you have to be rich in order to marry. That's not what we are saying. But the level of money involved in a marriage can affect the level of joy within that union. With this in mind, we have come up with the 12 Facts About Money Every Couple Should Know in order to help couples improve their financial management record by the application of the knowledge they would gather after reading and considering this article and its sequels. That said, let's get started.
1. Every Couple Should Know That There's Enough Money In Circulation In The World.
The truth is there's more than enough cash in circulation in this world for whatever need you have or would want it for. Before you were born, the money that you would need to make use of on this earth was already in circulation, yet it wasn't yours.
Before God created Adam, He already created Adam's economy and all that he would need to sustain it. Adam came working and taking good care of an economy that God had already set on motion. Adam created nothing new that wasn't there or needed. He managed the economy and as his needs came forth, he found his needs met from what was already there.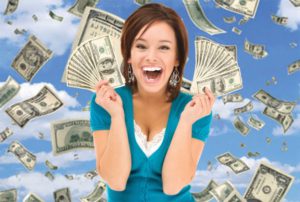 Every couple must know that the money they need for whatever reason is already in this world. Because you need a car, nobody is going to print money just for you to buy a car, no, the money is already in circulation. However, being in circulation does not make it yours. You just have to chart your path and work for it so it becomes yours.
2. Every Couple Should Know That There's No Such Thing As "Having Enough Money"
You can never have enough money in this life. Oh yeah, can I say that again? I know that you can be very rich, even outrageously rich. But your getting richer and richer only accentuates my point. The hunger for more seems to run in the veins of all humans. The more you have, the more you spend. It's in our yen psychology. Don't you think so?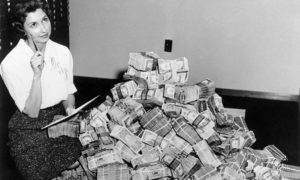 Even if you're just at peace with the little you have and it looks like you've gotten all together; all you ever had wanted. However, when your income increases, your need for more things increases with it, keeping you on the pedestal of ever wanting more and spending on more desires.
Some people spend just because the money is there to spend, you know; because it comes easily to them.  And others spend because they save money over time. All of these people had one thing in common and that's the increasing desire for something.
The truth is there's never enough money basically, but there can be enough money to buy some specified needs. Those are two different statements altogether. There's no such thing as "enough money" but there's such thing as "enough money for this or for that". Also, note that what you can consider enough money at a point in time might be very little or not enough at another point in time.
So if you are thinking of having enough money, better give it a value before you get frustrated. You can only accumulate enough money for something by giving it value. Give it value and not be vague. Ask yourself, enough money for what? So you can measure when the goal is reached.
3. Every Couple Should Know That Money Isn't The Source Of Joy
There's this notion that people who are poor have no happiness or joy and that the rich are super happy with life. But that is not true at all. The truth is money isn't necessarily the source of joy.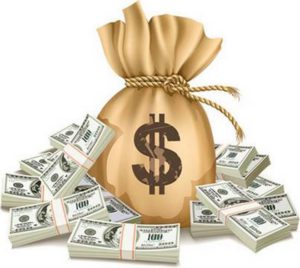 You may be dreaming for a million dollars as what would make you happy but when you get it, you see another desire that makes you sad wanting to fulfill more.
There's no guarantee that when you have money or are rich, you would be joyful. Absolutely no guarantee. The rich are also feeling sad, frustrated, rejected, angry and even commit suicide. Some of the rich you know live miserable and lonely lives.
On the other hand, the poor too are feeling happy and also sad like everyone else. I do agree that money answers a lot of questions. At least the Bible says so (Ecclesiastes 10:19). But it's not everything and specifically, it's not the source of joy. Joy is within, internal, and comes out whether you're poor or rich, handicapped or not.
Let me ask you some questions. Do you think that the person without limbs can be happy? Do you know that the blind and deaf and dumb can be happy? They laugh, they play, they sing and dance. All because their joy is not linked to money or external factors, but from within. Joy is internal but money is external. The latter does not emanate from the former.
4. Every Couple Should Know That You Cannot Spend The Money That You Don't Have
It's always good and safer to cut your coat according to your size. It's better and easier to cast your net within the waters that would not attract extra cost to pull home.
Oftentimes we go into the habit of spending more money than what we need and actually have. Sooner or later we run into debt just that we can spend. Then we get mortgages that put us in more debt. We even massage our thoughts that we have credit cards with which to spend. Yet, we forget the fact that no credit is free. It takes money to borrow money.
You cannot spend what you don't have. This is what every financially literate couple must understand. Plan within your means. Plan with what you actually have. Spend from what you have or can handle. Don't run into debt in order to sustain your spending habits. Be wise with your credit cards that they don't make you live by them. Do not spend because you want it, spend because you have it.
5. Every Couple Should Know That You Cannot Spend More Than The Money You Make
This is so simple to say because it's likely to happen, I mean the tendency to just spend more is always within us. Those who've been on a "shopping spree" would know what I am talking about. But it takes wisdom to discipline the nature of our spending. You cannot spend 10.000 dollars when you are just earning 2000 dollars. When you do that, you run into debt, period!! Always make the habit of spending below what you earn. That doesn't make you stupid. I think, it makes you smart. Don't be pressured by circumstance or people to overspend, making your expenditure more than the income.
6. Every Couple Should Know That You Cannot Be Rich If You Detest Saving
Saving is crucial for the accumulation of money. You cannot become rich and stay rich if you don't save. The coronavirus pandemic has brought us an unexpected crisis even the wisest of humans couldn't have predicted. What had befallen the nations within a very short time is a surprise, its unexpected.
However, it has opened a door to save money as never before if you think about it carefully. May I call it "unexpected savings"? Yes, it could make some sense since it's a positive outcome of a negative event. I mean, an unexpected crisis giving birth to an unexpected saving.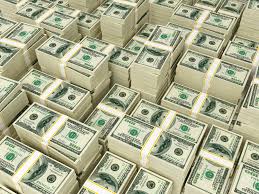 During this crisis, people were in a lockdown, and on a stay at home order. Some services and ways to do things were/are limited. These, nonetheless, provided avenues to save more money.
Let me break it down, some people who stay at home may not do their makeup, go to restaurants for food, go to the movie and other theatres for entertainment, go to watch football or any other outdoor sports. They may not travel for vacation or even visit other cities, may not use their cars, and many other things that could normally demand money for it to happen.
What do you think would happen to the money that could have been spent, logically speaking, but wasn't spent? The "monies" would be saved by default. Even if you don't like it, the money is there with you.  These are areas to accumulate money from the savings that could be made. Don't be sorry for yourself that you didn't spend it. Be happy rather that you saved it. So from the crisis, comes the saving.
Practice the habit of saving money from what you have. You can save to buy a need. You can save to meet a goal. You can save and be great later. Do not be the kind of person with the mentality of spending all of your income now because income would come tomorrow.
Even if there's constant income coming, practice the act of saving from that income for tomorrow. The fact that there's not immediate cash to meet a need doesn't mean that you cannot meet that need. You can plan for it and save for it until it is enough to have your needs met. You cannot accumulate money if you don't save or save and use up all you've saved.
You cannot get rich or accumulate money if you don't like to save. Only the practice of saving to accumulate money can help you get out of the poverty and want cycle. Avoid the temptation of spending all your have and imbibe the culture of saving from what you have.
Smartcouples.net © 2020. All rights reserved