Reasons Some Men Refuse To Marry, Part One – Marriage And Counseling
The Nuclear family is suffering from an untold number of crises ranging from the increase in divorce, the advocacy of misunderstood feminism, the comfort of single parenting, the aspiration of sugar mummies and daddies, the increasing desire for same-sex couples, the open marriage idea and the gold-digging of some partners at the expense of marital union, have not helped solidify its existence. To top this list is the growing notion of some men refusing marriage for one reason or the other.
Today, we shall talk about the reasons some men refuse to marry in order to help our men debunk some lies holding them back, and/or help them improve their thinking and grow past their mental and physical limitations.
Now, the first reason men refuse to marry is:
1. Because They Are Irresponsible Men
Some men don't wanna marry because of their irresponsible nature generally, and particularly when it comes to home affairs. These men don't want anything to do with the responsibilities that marriage brings. It's just not their "talent". They don't want to hear about child care support and family. It's anathema to them. Paying bills for this or that isn't their thing. It doesn't interest them at all. But they love it when someone takes care of them.
These dudes like to get women pregnant and abandon them with the child. Unpaid bills are common with them. For those who have properties, it's common that they lose properties from time to time, and run in and out of court because of many unsettled family cases against them. Some of them can even be homeless due to their irresponsible nature. Ladies, if you meet such men, don't forget to do background checks before venturing into any relationship with them.
2. Because They Struggle With Marital Phobia
The word "Phobia" comes from the Greek and is translated to mean fear. But this fear is an irrational fear of something that's unlikely to cause harm.
Some men refuse to marry because of Marital phobia. This is another type of social phobia which they exhibit. They are just afraid of marriage and believe that they cannot really stay married if they dare. This belief affects their behavior and speech flow when they are with the female gender. They might be over-sweating and having a panic attack, and even not be able to speak coherently.
They can be very clever in thought and speech when they are amongst boys or men. But when it comes to girls, they just can't coordinate themselves appropriately in front of ladies. Consequently, they submit to withdrawal from social settings involving ladies to their own comfort cocoons. This phobia keeps delaying them from getting married, although they like the bliss idea of being together with someone lovely.
3. Because They Are Impotent
Impotent can mean several things, clinically speaking. But in this case, there are men who know that they cannot make a woman pregnant and see no need to approach one for marriage. For some, it could be no erection at all and for others, it could be a known case of death sperms cells, and yet others can face a case of sperm blockage. Whatever the situation, these men are very conscious that any woman that comes to their lives would want to raise a family or have a child of which they cannot bring about.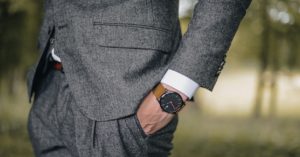 For me, there's medical help that can change the situation if you find yourself in one. Don't sit there and waste your precious life. Consult a doctor, seek a medical solution. A lot is possible in this advanced medical dispensation. Furthermore, run to God because He can reverse your case and heal you. God created nobody barren or infertile. When He created the man–male and female–He asked them to multiply and fill the earth (Genesis 1:28 ). Nobody can obey the law of multiplicity if he or she isn't fertile. There's hope for you if you find yourself in this quagmire. God can heal you. For more about healing if you are impotent click here scoan.
4. Because They Are Immature Men
Some men don't wanna marry or delay marriage because of immaturity in life. Although they are men, their minds are that of boys. They love being boyish and doing boyish things. They love to create a lifestyle that they cannot sustain in the long run.
They love partying with ladies here and there. They change their ladies as they do their clothes, and yes, they spend on these ladies unnecessarily but are committed to none. They can spend a lot of fortune on ladies until there is no more money to spend. Then their eyes become clearer. And they begin to sell even their properties to start over again in life.
At times when their money is wasted and gone, all the ladies disappear leaving them lonely. If they couldn't marry when they were rich, how much less when all is gone.
5. Because They Are Chronic Liars And Cheats
Some men just don't wanna marry because they are reputable liars and flagrant cheaters. When they greet you "Good morning," you better look at your watch if it's actually the morning. Because you can't trust even their greetings. They can lie so much about anything, even things that are insignificant. They can tell you they have this and that but they actually have nothing. Their whole life seems like one big lie. At times, they lie and forget the lies they just told. These sets of men don't feel remorse even when they are caught lying. Because they are ill-reputed, no woman within their vicinity wants to marry them.
6. Because They Have Spiritual Wives
Some men aren't physically married because they are spiritually married to spirit beings and have them as spiritual wives who would never allow them to have earthly physical wives. The spiritual wife might appear even in the physical, seen by the victims alone. But one thing is sure that the spiritual wife usually does is having sexual intimacy with the physical husband in dreams or even physically in some cases.
Because they have spiritual affairs with these spirit-wives, they would not feel the need for a female physical love and would not enter into a relationship with anyone. The spiritual wives seem to control the affairs surrounding these men and they would bring to disruption any relationship started with these men because of jealousy.
If you feel, however, that you are a victim, there's a solution to this which is spiritual. Prayers can deliver and help restore such victims. For prayer and deliverance from spiritual wives, click here.
In summation of this part one, we've said that the reasons some men refuse to marry are because of irresponsibility, immaturity, marital phobia, impotence, because they are chronic liars and cheats, and have spiritual wives. Watch out for the second part of the teaching or click here.
Have you experienced or suffered from any of the above-mentioned points. Or do you know of anyone who you think has? What point seems strange to you?
Smartcouoples.net © 2020. All Rights Reserved.