The 7 Causes Of Prolonged Marital Conflicts – Marriage & Counseling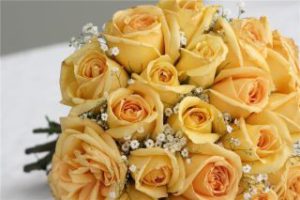 A conflict is a clash of interest of spouses in a relationship that, at times, can be quite protracted bringing with it all kinds of hostility that couples would want to opt-out of the union. Most often, the parties involved in a relationship don't understand the causes of the conflict in which they find themselves. And this article does just that. It presents and delineates the 7 causes of prolonged marital conflicts, to help couples situate themselves in their relationships and avoid these causes that have the potential for marital dissolution. The first cause is:
1. Because Couples Don't Understand The Essence Of Sex
Some couples could be so troublesome when the know that a marriage the had contracted has zero chances for having sexual intercourse. First of all, I must commend the couples for being either virgins until they marry, or for following biblical principles for sex-free dating until marriage. Even in a case of abstinence of one partner until he or she discovers the other after marriage, that discipline is still commendable.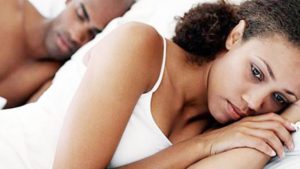 However, Marriage isn't all about having sex. You can have all the sex you want yet your marriage is still not a happy one. And there are marriages I know where couples never had sex, but they are still happily living together. So that factor alone shouldn't be a reason to opt-out of marriage if the other factors are good.
Finding fault with zero sex has to do with the motive for marriage which can vary. If your sole purpose is for having children, you can adopt and keep your marriage intact. Children are not your first love. Your first love is your spouse.
If your motive for marriage is sexual satisfaction, there are other ways of making this happen without hurting the union or committing the sin of adultery. But in no case should you agree to have someone from outside the union come in to fulfill duties on behalf of the sexually incapacitated.
If you want to leave the marriage because a partner is not sexually active, think about this: what brought you two together? What did you see in your partner that made you stay even when you never had pre-marital intimacy with them? What brought about the unity of both of you? If you are sincere and genuine, you'll not say sex! It should be something more than just 'sex'. And you know what? That 'something' which is of greater value can keep you throughout the existence of the union. That thing, whatever it is can help avoid conflicts in the union. For more on this teaching, click here.
2. Because Couples Don't Understand The Human Nature
Human beings are all unique creatures. One thing with humans is that they all are different from each other in so many ways. The way we talk, think and do things are unique to us. So we shouldn't seek to conform everyone like everyone else. Marriage contracts two different characters into one union. Meaning one union would have to experience the manifestation of two love characters independent of each other. There is this diversity in unity and unity in diversity that marriage possesses. One thing that would help your marriage from trouble and conflicts is to acknowledge and accept your differences. Be yourself and let your spouse be him/herself. Stop trying so hard to make your spouse be like you. It would only hurt your marriage.
3. Because Couples Don't Have The Patience To Understand Each Other
"You again?" Doesn't that sound familiar? When the partner repeatedly did something abhorrent, detestable? Then you go, "You again? How many times have I warned you…. " You know what I mean, don't you?
Impatience is one of the causes of prolonged marital conflicts. The truth is that some partners are difficult to understand and need the patience to deal with them. Because it takes time to come to know somebody fully, you would need the patience to drive you along. Yes, Just patience and you would get along well. Without it, the trouble can persist. And with it, what you may call trouble is no trouble at all. Be patient with your spouse, child of God.
4. Because Couples Don't Have Shared Visions
Shared visions are good because they help reorganize resources and reposition focus. The what, when, how and with whom, are aspects of a vision or project spouses need to share with each other. This can help them allocate their resources well.
For a husband and wife to be working on two or many different things entirely unknown to each other does not help the family's time and funds. This sometimes brings misunderstanding that can linger for so long. It's okay for both to have different ideas, after all, there are different human beings. But the different ideas should be shared with each other, even if it's just one partner who wants to carry them out.
A shared vision helps to keep the family sanity intact. It does not divide attention and focus. It also does not dry out resources because they are shared. The instances of a partner using up family funds without the knowledge of the other and the misunderstanding that could ensue are all averted because of shared visions.
5. Because Couples Are Not Prayerful
Prayer helps solve a lot of problems in marriage. The Bible says to watch and pray so that we may not fall into temptation (Matthew 26:41). Do you know that one of the temptations to avoid could be the things with the capacity to trigger domestic conflicts with your spouse? But how do we avert these? By prayer!
Prayer is powerful to keep the home at peace. A prayerful couple is a powerful couple. A prayerful couple is a united couple. A prayerful couple is a peaceful couple. A prayerful couple is a joyful couple. You cannot have joy and peace and be in conflict with your lover. You cannot have joy and peace and be a trigger to domestic conflicts. All these are what prayer does.
Before you pray, both of you do come together in unity, and the Bible says where two are gathered in the name of the Lord Jesus is present in their midst. Yes, the Lord is right there with the couples (Matthew 18:20). That's unity and that's powerful. That's peaceful and joyful. All coming from the presence of the Lord.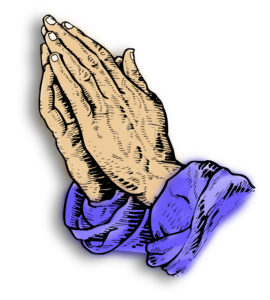 When you couples pray, you are in agreement and the prayer of agreement is also powerful. It cannot be hindered. All these are things that should make couples come together frequently in prayers. Even at moments of crisis, pray. Prayer brings couples to one voice. One voice means peace, and peace means free of conflicts. Prayer helps the praying couple avert conflicts.
6. Because Couples Don't Respect Each Other
Respect is crucial in a relationship, and the lack of it is one of the causes of prolonged marital conflicts. Even as we relate with animals we respect them and give them their space. We do not expect them to act like us. But are we not more valuable than animals and deserve more respect due to us as humans? We sure do!
Respect is basically a human right thing. As humans, we respect one another because they deserve it by virtue of being humans. As a couple, such a right is never deprived of them. It's rather upgraded and not lost. You don't disrespect or joke with your spouse because they are your spouse. You respect them. You don't take them for granted because they are with you, but you respect them.
Particularly, men crave respect and when disrespected by women, the relationship cannot stay healthy. It breeds a lot of trouble when women disrespect men and most especially at times of disagreement. It can prolong the crisis indefinitely. Respect and love your man, woman. Respect and love your woman, man. Is it just my teaching? No! The Bible so instructs (1 Peter 3:7).
7. Because Couples Have Ulterior Motives
Any motive not driven by love in marriage can lead to misunderstandings, problems, and frustration. The fact that you aimed for something and pretended you loved someone but didn't get what you aimed at when you married can frustrate the hell out of you. This can be material things, fame, position, and power.
If you got married because you wanted some sort of money, and properties, chances are that when you don't get those things that motivated you to marry, chaos will ensue. There will not be peace as you would resort to manipulation and other vices to get what you wanted anyway. Let your motive be in line with your love. Let love motivate you to marry your spouse. Enter into a love-driven relationship that would help avoid the causes of prolonged marital conflicts.
Finally, we've just delineated and expounded on the 7 causes of prolonged marital conflicts which are, Because Couples Don't Understand The Essence Of Sex, Because Couples Don't Understand The Human Nature, Because Couples Don't Have The Patience To Understand Each Other, Because Couples Don't Have Shared Visions, Because Couples Are Not Prayerful, Because Couples Don't Respect Each Other, and Because Couples Have Ulterior Motives.
Now, tell us what you've learned from the points mentioned above? Have you been in a conflict with your spouse or know someone who has? What was the cause of the conflict?
Smartcouples.net © 2020. All rights reserved.