Understanding The Essence Of True Love – 10 Qualities Of Godly Love, Vol. 2
At the beginning of the year 2020, we started talking about the ten qualities of godly love, and our previous title was "Understanding The Essence Of True Love – 10 Qualities Of Godly Love, Vol 1."
In it, we talked about the source and essence of true love. And made mention that the essence of true love is the degree to which it can manifest love. We also highlighted the fact that Godly love is the highest degree of love as seen in loving its enemies. And encouraged children of God to manifest it to its highest degree so that they may be true children of their Father in heaven (Matthew 5:43-45).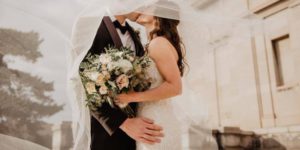 Now, in this article, "Understanding The Essence Of True Love – 10 Qualities Of Godly Love, Vol. 2", which is the second part of the same title, we shall not just continue from where we stopped, but shall also try to explicate and elucidate the ten Qualities Of Godly Love, all for your understanding and manifestation. Let's continue!
2) Godly Love Is An 'Action' Love
The love of God is not passive but active. It's always ready to do something good for someone. The Bible says God so loved the world that He gave. His giving was a positive act, an action that came as a result of His love. True love is manifested in giving. Giving to your loved ones and those who love you is good. But giving to your enemy could be quite a mountain to climb. It could be the greatest act of expression of love for that person.
It's easy to give to those you love but to your enemies? It's easy to give to those that would give back to you, but how about those who couldn't? And Who wouldn't? They wouldn't, not because they don't have, but because they don't care about what you did! Would you resist giving to such people? What about giving to your spouse who just doesn't care? Would you pick a fight? End your act of giving? even as a responsibility?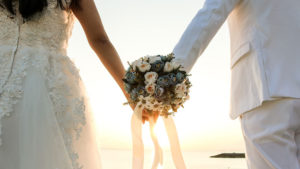 If your husband or wife is your enemy and hates you badly, remember that God's greatest act of love is seen when He gave, not hoarding, not keeping to Himself, not limiting his love but fully giving. By the way, giving is not confined to tangible things. You can give your spouse your time, your empathy and compassion, your love and other intangible values that can bridge and strengthen relationships. Now you know. Go do it!
3) Godly Love Is The Greatest Gift Of Love
The Bible says that God gave His only-begotten Son. Meaning that He gave all He has. He gave unreservedly. All of a kind. All of its nature. All of its quality. There are many angels that are powerful, thousands upon thousands but God didn't give from out of His abundance or reserve but the one and only available Son. It would have been good if He gave an angel or archangel to die for us.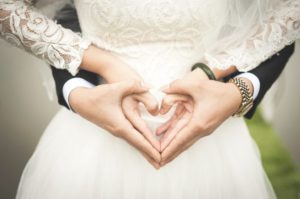 Logically, that would have been the best thing to do. Because If an angel failed, another would replace him. But God took all the risk to give without reservation His one and only Son Jesus Christ. In Him, there was no option of failing. God had no option two, no plan B, but only Jesus Christ, given to you. It was as a result of His love that He gave the greatest gift ever. Jesus Christ is the greatest gift you could ever receive from God, and nothing else matters, nothing else is greater. Have you given your spouse your best Yet?
4) Godly Love Presents The Greatest Opportunity For A Come-Back
The Scriptures tell us that we all have sinned and fall short of God's glory (Romans 3:23). But that God gave His Son so that anyone who believes shall not see death but have eternal life (John 3:16). God was being creative to present an opportunity for a come-back to whoever wants, to whoever believes.
You see, when it comes to whomever, the opportunity is open to all. It doesn't matter your gender, male or female, you are part of the "whoever." It doesn't matter your social or financial status–poor or rich, big or small, kings and subjects– you all are part of the "whoever."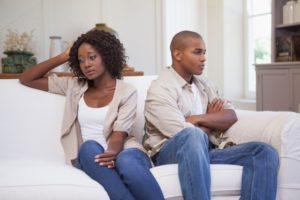 It doesn't matter your language, or skin color, You are part of the "whoever." The opportunity is open to all who will come to God from all walks of life. That is the greatest opportunity for a comeback ever seen on the face of the earth.
How often do you create opportunities for reconciliation when you have problems with your spouse? Do you even make the first move towards your spouse at times of crisis? With the love of God in you, you can create opportunities to be, to meet, to talk, to love your wife again after a fall, after a misunderstanding. Don't let your ego dictate when for a comeback but the love of God.
5) Godly Love Has The Capability To Love Whomever
The Bible again says that God so loved the world that He gave His only Son so that whoever believes in Him shall not see death. I just wanna highlight the "Whoever" right there. You see, the life of God has the capacity and capability to love "Whomever." With the love of God in you, you can love the black, the Indian, the white, male or female without discrimination or prejudice.
The capacity to love your spouse is endless with godly love. May I, … can I make a statement here that may come to you as a surprise? With the love of God flowing within you and from you, you can fall in love and marry anybody from any race or tribe, from any age group, and that union shall succeed. You can make as a spouse from any race with the love of God in you. Period.
6) Godly Love Is The Greatest Attraction Of Love
The Bible says "In Him" not in someone else other than Jesus. It's in Him–Jesus Christ. Jesus is the center of attraction in the whole creation of God. On earth and in heaven, He is. In heaven, all eyes look to the One who was slain. On earth, we look to the lamb that was slain. The creation awaits the revelation of the sons of God made possible by Jesus (Romans 8:19-20).
Jesus is the center of Christian life. Jesus is the center of the Christian doctrine. Jesus is the center of Christian theology. Jesus is the center of the Christian works. Jesus is the center of the Christian faith, etc. It's all about Jesus, the greatest attraction of the love of God. Don't let anyone fool you, whatever you are told to do or speak, if it's not Christ-centered, be cautious because there's must be an error somewhere. Life only comes from Jesus. When you believe in Jesus; when you have faith in Jesus. For it's 'whoever' that believes in 'Him' shall be saved.
As a spouse, are you your partner's greatest attraction? Both of you should be the center of attraction to each other. Yes, you should be your partner's greatest attraction besides Jesus.
Maybe, you have to go back to your first love and to the drawing board to see what were the things that first caught your attention about your spouse. Begin to revisit, to reignite, to reinvigorate those things that were once your points of attraction but which are now dead. Give them life again!
7) Godly Love Promises And Fulfills
There's a mighty promise attached to this love of God. For whoever that believes, it says he or she "should not perish." And it's always a fulfilled promise whenever someone comes to Christ. God has promised you life, not perdition; elevation, not condemnation.
John 3:17 says, " For God did not send his Son into the world to condemn the world, but to save the world through him." God wants no one to perish.
Jesus said, "For the Son of Man came to seek and to save the lost." (Luke 19:10). God wants no one to perish. If He did, He would not be searching and seek for them. But He seeks because there's a promise of deliverance. No, don't be afraid for you shall not perish.
People are afraid of what will happen after death? They say, "what if I go to hell?" Oh, fear not! The Lord has promised you that you shall not perish if you believe in Jesus Christ as savior. That is the greatest promise ever: saving sinners. And God keeps His promises.
You as His children should be promise keepers too. You should honor the vows of your weddings. You should respect the words of your mouth and do as you said. Truly mean it when you say, "I love you." And love because you said so.
Now tell us? How many promises to your spouse have you kept or broken in the past years? Don't judge yourself, anyway! It's never too late. You can change that and be a man or woman of your words.
To Read Part 1, Click Here. To Continue Reading Part 3 Click Here.
An Adapted Teaching By Reverend PC Akubueze, Used Under Permission For Smartcouple.net © 2020. All Rights Reserved.