First Date Advice – How To Leverage The First Date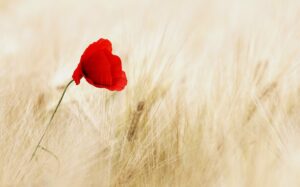 A first date evokes lots of emotions and thought-provoking questions, some of which make us happy, and some, regretful. While analyzing every detail of your momentous first date or meeting, you would want to believe or feel, maybe, you are in love or not, maybe you are beloved or not. What was this or that about? Can there be a second date? Will I say…. Can I say…. The list could be long, very long indeed. And this could be even more personal if there was any faux pas the last time you met. Your mind would want to know if there was an unforgivable social gaffe. "Did I make a big boo-boo of myself when I made those conclusions?"
However, a lot could be avoided to help you leverage the first date, maximizing your chances of a meaningful relationship. For you to accomplish this, we have put together from some studies our first date advice on how to leverage on a first date. Some of which might relate to you better than others. Whatever relates to you, go beyond just reading and apply it to your life to help you become wiser, build stronger relationships, and be a better partner to your spouse. Let's start now!
1. Be Original And Confident In Who You Are
A first date literally permits you to be original and confident in who you truly are. You see, we are all different. Your difference creates interest, attraction and draws attention. It's because of your difference that your partner is drawn toward you. Don't try to be like any other, for everyone else is taken. If you aren't J-Zay or Chris Brown, don't try to be like Chris Brown or J-Zay because you want to impress a lady. And if you aren't Beyonce or Nicki Minaj, don't act like Beyoncé Knowles or Nicki just because you want to impress a man to love you.
Just be yourself. You, in yourself, are more beautiful than the person you are trying to fake. A fake is a copy, and there are many copies out there. But YOU are just the only One and Original that exists. There's none like you in the world. So be your true self. Dress like You. Talk like You. Walk like You. Eat and drink like You. Be naturally, confidently You. That's being original!
2. Be Adamant And Refuse The Bedroom Approach
A bedroom approach simply tells you that a first date does not lead to bed. Did you just read the preceding statement carefully? It said, 'A first date does not lead to bed.' And if it doesn't, it shouldn't. When a first date leads to bed, it probably becomes the last date in most cases. There are lots of wrong dating impressions out there. Some of them consider taking a lady to bed as dating her. So they focus on their wits to pervert and victimize ladies.
Once they take you to the bedroom, before you know it, they are gone. The date is over. I call this an abuse, a real abuse of women, and a violation of the principles of dating. To avoid and minimize the rate of this abuse and victimization, ladies should understand that a first date must not lead them to bed on any occasion. And they should be adamant about it. Unless you are not a lady.
3. Don't Be An Opportunist On A First Date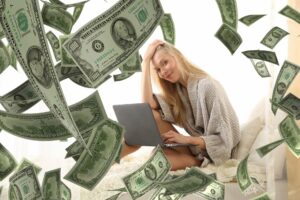 A first date doesn't make you an opportunist. Any Lady or man who enters the occasion provided by a first date with the notion of making money or exploiting the dating partner for whatever selfish reason is visionless. I think it's a good place here to define what an opportunist is. An opportunist is a person who exploits circumstances to gain immediate advantage rather than being guided by consistent principles or plans. Anyone who takes advantage of any opportunity to advance their own situation, placing expediency above principle is an opportunist.
Gigolos
There are men who exploit ladies financially for reasons other than that of dating. I'm not talking about a Gigolo because you don't date a gigolo. Oh! did I just say that? Yes, I did! And what did I say? I said that 'You don't date a Gigolo,' ladies! Because a gigolo is on a job, an independent job. And for any job, there's a job description which the contracting parties have to respect. Real dating goes beyond paperwork to the heart.
Please don't get me wrong. Gigolos are great men but don't date them, ladies. You employ them and they work for you. Period! But there are some men other than gigolos who want to date women just to exploit them. These are the ones to be careful with and not fall victim to.
There are also women who exploit their male counterparts on the first date. They just want the money, the wealth, the boons of being with a richer, wealthy guy. They don't really care about what happens later if they can have it now, now, now. Some continue asking and even behave as if they can go further with you in a relationship, but they avoid every attempt to get physical with you yet never avoid the money from coming in. Hey, am I truly communicating? To leverage on a first date, avoid being an opportunist.
4. Do Not Audition For Marriage On A First Date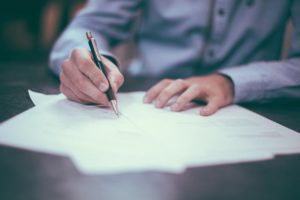 A first date is not an audition for marriage, so avoid questions that suggest so.
No one wants to ruin their chances by embarrassing their potential partner on their first date with questions concerning marriage. That's way too early. You don't just conclude to marry someone on the first date. I mean, someone whom you just met shouldn't become a life partner without good knowledge about the person.
The first date doesn't center or revolve around marriage. You don't meet on the first date to ask If she can cook well, if she's economical with money and thrifty with resources under her care, if she is clean at home, if her womb is fertile, etc. Or the lady wanting to know if the man is rich enough to take good care of her. If he can father a child?
You don't meet for the first time to say that you want to marry someone you never knew. Some men bluntly say, they are looking for a wife, and ask, "Can you make a good wife?" A good wife? A person you've never seen before, never talked to you before, and just met? Are you kidding me? Man, take a chill! You don't go asking such questions while you barely know her name. This, by the way, implies to both sexes, male and females alike.
5. Do Not Harass Anyone To Accept Your Offer On A First Date
A first date isn't An occasion for harassment. There are couples who meet on a first date and harass their partners. They constantly keep pushing one to accept their offer for love. All they just want is a 'YES' to everything that they have to say. They feel like their mission must be accomplished on just that first date with you. At times, they feel like failures if that doesn't happen.
No Pressure, No Harassment!
But the worst part is they put pressure on you to the point that you say 'YES' because you couldn't think properly from the too much talking. And oftentimes they would want to get physical with you shortly after. And when you say 'NO' to that proposal, they feel as if you don't love them. But remember you just told them you did?!
Is there a remedy to this? Yes, there is. The first remedy is point 2 above. And second is don't give in to pressure whatsoever on a first date. Allow yourself the time to figure out everything that was said and come to an independent conclusion which is never gonna be on the very first date, of course.
If he can't be that patient to wait for you to think independently, he truly doesn't love you. Because love is patient, says the Bible (1 Corinthians 13:4). If you love him or her, be patient with them. Think independently! Think correctly! Think thoughts relevant to what you discussed on the first date! And think without being pressured or harassed.
6. Know What You Want And Save Your Time And Efforts On A First Date
Meeting someone for the first time can really save your time positively and helps you focus on one person, on one relationship, and on literally what works. When you know what you want, you can save your time by redeeming it from a relationship that is not headed anywhere. It can help you not give access to someone with whom you can't go anywhere together. Someone with whom you share no common vision can be unraveled on the first date. Listen carefully, not because someone knocks at your door that you have to let him or her in. The person must be worth you to come in.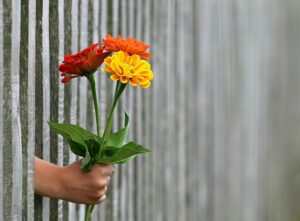 You can meet someone and when you eat with your eyes and your mind feeds on the words you hear, you can judge and decide whether or not to stay hearing such words and to keep seeing what is distasteful to your eyes.
A Second Date?
You can from a first date know if a second is possible or not if you don't ignore certain red flags. If you see signs of an abusive person on the first date, it's an indication that the relationship you are about to enter could be an abusive one. A man who hits you on your first date might not spare you when you get married to him. A first date that had no respect might not develop respect later in the relationship.
Of course, people rush into such a relationship and later try to run out. Because they, at one point, ignored the visible red flags or signs all along. If you are wise, you can identify red signs on a first date and avoid future pains before they even start to come.
Be On Your Feet
There are some kinds of words which you would hear that aren't good for you. Should you stay hearing such on a first date? No! Just look at your watch! It's time to call it off and keep things short. Save your time. Life is very short to see red signs and keep going. It could be dangerous to ignore red flags or signs. Do not procrastinate. Stop dragging your feet for too long with things that are not gonna work out anyway. Go away! And go NOW!
To recap, we have considered our "first date advice on how to leverage the first date" and have equipped you with 6 points which are 1) Be Original And Confident In Who You Are On A First Date. 2) Be Adamant And Refuse The Bedroom Approach On A First Date. 3) Don't Be An Opportunist On A First Date. 4) Do Not Audition For Marriage On A First Date 5) Do Not Harass Anyone To Accept Your Offer On A First Date and 6) Know What You Want And Save Your Time And Efforts.
What was your experience on your first date like? And one last thing, subscribe to our mailing list to keep you posted with updates.