The 4 Qualities To Emulate From God In Loving Your Spouse
"Be imitators of God, as beloved children; and walk in love, just as Christ also loved you and gave Himself up for us, an offering and a sacrifice to God as a fragrant aroma (Ephesians 5:1-2).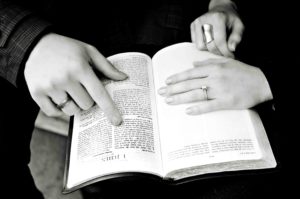 Are you a Christian? We are to emulate God, to Imitate God in everything we do. Why? Because we are His dear children and are capable. Period! That's not my word, it's the word of God. And I believe it and I stand by it.
There are certain things that we can do just because God does it. And one of these things is in the area of love that we are to emulate God. To emulate means to copy. Therefore, we are to copy Him in how He loves and treats others. We are to mirror the love of God in our lives. The love of God is already in us as believers in Christ Jesus (Romans 5:5), and we are capable of loving just as God loves us.
I intend to show you couples and potential couples the 4 qualities to emulate from God in loving your spouse. The more the word of love is shown to you, the more your faith in love is increased, and the more you can actually love as God loves. It's all by faith and within the realm of faith because we are people of faith. When we are through, you would see Ephesians 5:1-2 differently and would honor that passage in your homes.
That being said, the first of the 4 qualities to emulate from God in loving your spouse is :
1. To Have A Long-Term Vision With Your Spouse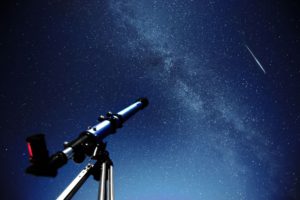 The love of God has a long-term vision for the beloved. When God showed us His love through Christ Jesus, He had in mind a long-term vision for us and all who would believe in Christ. What was the vision? To give a kind of life that can never end to everyone who believes (John 3:16). That life is called eternal life. It is the God kind of life in humans including all the advantages and perks that come with such life.
Let's bring this home to our own lives. If you love your husband or wife as you claim you do, do you have any long-term vision with your spouse? You cannot answer that question while your divorce file is in court. You cannot answer that question if you can't envisage the longevity of the union with your spouse from this very moment, I mean. You should be able to have a 10-20 year plan with your spouse because you are sure to be with them that long. Make plans with your spouse that involves even your children yet unborn. As children of God, you should have a long-term vision with your spouse.
2. To Always Go Closer To Your Spouse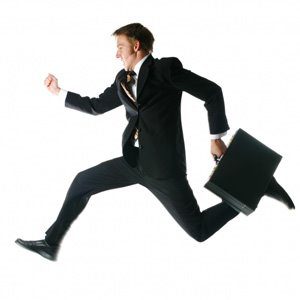 The next quality to emulate from God's love is its ability to bring people closer to Him. Have you thought about the fact that you are closer to God now than ever? What you should understand about the love of God is that it brought us closer to God. The more the days go by, the closer you get again to God. Even during trials and temptations, we are not abandoned but we move closer to God. For God never promised to abandon or forsake us (Hebrews 13:5 ).
Every coming day, you know, takes us closer to God than yesterday all because of the love of God. Now, let's bring it home again to our conjugal unions, to our matrimonial alliance with our spouses. Can these be said of us? Really? Let me just you. How close are you to your spouse? Are you that close enough that no trial or temptation can move you away from the one you love and have spent some years with together? Can you abandon your spouse in the heat of crisis? Are you the type who wants to opt out of the marriage because things aren't going their way?
Problems should unite you couples the most. It should bring you guys together and not separate you from the one you love. In difficulties, God said he will not abandon us (Hebrews 13:5), why should we abandon our spouse at bad times?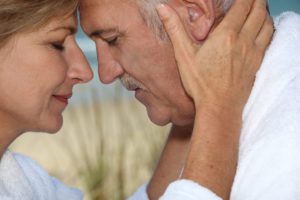 No, no, no! Don't say that you are not God but humans. That is another lie that Satan has used over the years to steal the joy and power of the word of God. People saying such easily give up when there's a marital crisis. Yes, we are humans but the humans that are redeemed by God and filled by the Holy Spirit.
We aren't ordinary humans but superhumans. Yes, that's what you are as children of God. You are supernaturally humans having a connection to both heaven and earth at the same time. Your spouse and family know you but God and the heavenly beings know you too. You are supernaturally filled and empowered by the Holy Spirit. You are supernaturally filled with the same kind of love with which Jesus Christ operated on the earth.
You may also like The 12 Consequences Of Hopping From One Partner To Another
God has poured that love into your heart supernaturally. It is called Divine Love. The love that doesn't abandon the spouse when the going is bad. So, stop demeaning yourselves and reducing your standards by saying "we are humans." You were humans when you lived in sin before Christ came into your lives. And Now, But Now, Therefore At This Moment, you are superhumans. Let your misunderstandings bring you closer to your spouse. Do not separate yourself from him/her.
3. To Walk With Your Spouse Daily
This is another quality to emulate from God. The love of God makes us walk with God daily. The Bible says that two people don't walk together unless they agree (Amos 3:3). And that's what God did with us when God agreed to redeem mankind from sin and its effects. He sent Jesus to tell us the good news of the gospel which is basically that God had made a way for us to come back into fellowship with Him.
It was because of the love of God in the personage of Jesus Christ that we can walk with the father. Jesus revealed the father so that we can have fellowship with Him. To walk with God is to have fellowship with Him daily. Walking with God is a daily affair not just occasionally but daily. It covers the areas of prayer, bible study, and righteous living every day. It practically guides our words and thought patterns. If we walk with God, the way we think and talk will be different. There are certain words that we will not pronounce as children walking with God.
Again, let's bring it home. Are you walking with your wife/husband? Do you even find joy in their presence? Do you people agree on things to do? Or are you prone to quarrel and fight? You cannot walk with your spouse if you don't agree; if you keep quarreling, insulting one another, and letting evil words come out of your mouth anyhow. Check your words and thoughts about your spouse daily and see if they are wholesome. If someone has such thoughts about you in their mind, would you like it? And if you wouldn't, it is better to do unto others as you would have them do unto you.
4. To Protect The Understanding That You Belong To Each Other
The love of God also makes us belong to God. This is another interesting thing that you will understand about the love of God manifested in the personage of Jesus is that it makes us belong to God. We are not ours but God's. We're God's people, God's children, God's anointed ones, God's royal priesthood, God's ambassadors, God's temples, God's apostles, God's prophets, God's evangelists, God's workmanship, to mention but a few.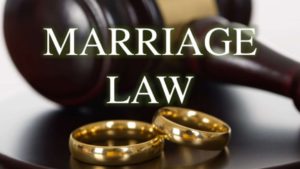 Yes, we are literally properties belonging to God because of His love. Now, can you say such regarding your relationship with your wife? Your husband? Can you boldly say without fear or uncertainty that "he or she belongs to me"? That you are your wife/husband's all in all? Can you say without fear and doubt that since your marriage with your spouse, only your husband has touched you, the wife?
That only your wife has had a coital relationship with you, the husband? Yes, I am talking to you guys! In other words, have you been faithful to your wife as someone you belong to? The same goes for the wife. You the wife, if your husband belongs to you and you make boast of the fact, have you been faithful to him regarding coital intimacy?
I should hear a louder YES right there! Now, let's confess this simple truth together. Ladies repeat after me: "l belong to my husband and my husband belongs to me by virtue of our matrimony. No one will I allow to touch my body but my husband alone. Only him shall I willingly give access to touch me."
To the guys now, please, repeat after me. "I belong to my wife and my wife belongs to me by virtue of our matrimony. I shall have no sexual feelings for any lady other than my wife." You guys are doing great. May it be unto you according to your words spoken in faith. In Jesus' Name, Amen.
To recap, the 4 qualities to emulate from God in loving your spouse are: to stay true to the love of your life and build on that union forthwith. To have a long-term vision with your spouse. Do not abandon them but go closer to your spouse at difficult moments. Understand that you as a couple belong to each other and protect that understanding. Do not let anyone influence you otherwise and take advantage of you. And don't forget to walk with your spouse daily, which has to do with the way you think and talk about them in their presence as well as in their absence.
Tell us what you've learned thus far to enhance the love in your relationship.
Adapted From The Teachings Of Rev. PC Akubueze, For Smartcouples.net. Used Under Permission. Copyright © 2020. All Rights Reserved.