The Advantages Of Sharing Your Dreams With Your Spouse
Couples are people who met with an intention to live and spend the rest of their lives together. These are two individuals who are complete in themselves as human beings, yet with different personalities, aspirations, and dreams that scream for fulfillment in life.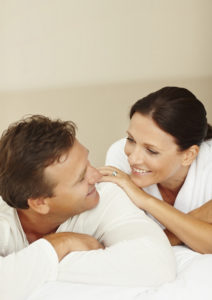 To be a couple is a dream in itself. When you aspire to be with another for life, it is a dream. That is a vision. A long term vision in that matter. The marriage-dream is a category of the dream which every couple falls in. It's called the collective dream as couples.
To encourage couples to make their marital dreams work better, we've put together some advantages of sharing dreams or visions or projects together with your spouse. Please note that there are slight differences between a vision, dream, projects, and goals, but in the light of the subject, it really doesn't matter at what level the desired task may be. What's important is the submission and undertaking of each by the couples in question.
If it's at the vision or dream level, share it with your spouse. If it's at the project or goal level, share it with your spouse. Do you see what I mean?!
So there wouldn't be a situation where a spouse says, "I didn't tell you because it was just a dream." No, tell your partner because it's a dream. That's the person you share your life and time with. If anything has to take your time, even the abstract things, share it with your partner. That would help your relationship grow stronger together.
Having said that, the advantages of sharing your dreams with your spouse are as follows:
1. It Helps With Time Management
It's really a good way to manage your time well. We all have the same amount of time daily. It is only 24 hours a day, nothing more, nothing less. Whatever couples do in life daily is within those 24 hours. Sharing your dreams with your spouse makes your spouse aware of the use of their time well and allocates time enough to accommodate your dreams. Time management is one of the advantages of sharing your dreams with your spouse.
2. It Helps With Self-Management
You can know what to do and have the time to do it but don't do it. These are quite different things, you know. Self-management is the alignment of oneself to the allocated time of a task or project. When the couples share their vision, they can not only allocate time to a task to be done, but they would align themselves with the time allocated. It's the discipline to respect the time set to complete a project.
3. It Helps With Organized Planning Of Activities In The Family
Nothing would be done at random and nothing would be taken for granted for the family with a shared vision. Things done would have been planned ahead of time. To plan your activities well is one of the advantages of sharing your dreams with your spouse
4. It Helps Build Trust In The Relationship
It's not easy to share personal dreams with someone. There's a level of trust that is invested in such acts. With shared visions or dreams, the couple learns to rely on each other's contribution to make the dream happen. This act of trust, if not abused, only strengthens the bond within the relationship. Therefore, the relationship gains more trust and becomes a source of confidence to the partners involved. Trust building is one of the advantages of sharing your dreams with your spouse.
5. It Helps Remove Unnecessary Stress In The Relationship
There's the stress that comes with the surprises of life; the unexpected and unplanned things; not forgetting the lack of time to do certain things. But shared vision takes care of that. It removes such unwanted and unanticipated stress. The stress that comes when couples don't know what to do in any situation would have been averted with a shared vision.
6. It Helps Improve Mental Health
A planned life removed stress. And a stress-free life improves our mental well being and general health, including the spiritual one. It's just as simple as that. Improved mental health is one of the advantages of sharing your dreams with your spouse.
7. It Helps Secure Time For Spiritual Activities
There's also a set time for spiritual family activities like prayer, Bible studies and fellowship which shared vision helps to appropriate. When couples share their vision, they see their yearly calendar right in front of them which facilitates the allocation of time to the spiritual activities within the family. And both partners would respect that time, allowing nothing to replace it, hence it becomes secured. Never let time for family fellowship be something you struggle with at home. Secure it!
8. It Helps Couples Set Priorities In Life
The couples because of shared vision would focus on what is important to their lives and relationship. With sharing vision, couples see their clock on paper as against their activities and focus first, or only on what is of great importance to the family. With a shared vision, they would prioritize well. Setting priorities in life is one of the advantages of sharing your dreams with your spouse.
9. It Helps To Redeem Time For The Family
Shared vision creates and saves enough time for the family generally. A lot of things take our time daily that are very meaningless and insignificant to the growth of our lives. So, when we share vision, we plan well and gain more time from our meaningless activities. This wasted time is recuperated for something better and useful to the family that can strengthen the relationship.
10. It Helps Inspire Teamwork In The Vision
This means that because the dream is shared, the other spouse would be inspired to come on board. When a vision is still personal, you kind of feel it alone, and carry the burden of responsibility alone. But when it's shared, it's no longer personal because your spouse now knows about it. And the good side is that your spouse could prove to be of immense help to you in fulfilling the vision. Shared efforts only come with shared visions. Teamwork is one of the advantages of sharing your dreams with your spouse.
11. It Helps Evaluate The Strengths Of Both In The Vision
Since we have different talents and abilities, each partner would define a particular role, task, and contribution to make in fulfilling the shared vision. They would know by themselves what the wife can or cannot do and what the husband can or cannot do. By evaluating the strengths, they would outsource or seek external help where necessary in order to fulfill their shared dreams.
12. It Helps Increase Understanding In The Relationship
There are extreme cases where one partner travels to work to a far location with the consequence of seeing each other periodically or occasionally. In these cases, their partners would understand the situation because they have shared the idea between themselves and talked over it. Each partner would be aware that the other goes out to work far away from home. This would put to rest any impending strife, conflicts, and complaints, and increase the peace within the relationship. Shared vision brings increased understanding in a relationship.
In conclusion, it's never too late to start if you have never shared your dreams with your spouse. You can begin today, for today is also a day that the Lord has made just for you. If you've been doing so, do not stop doing it. Work out your marriage together. Share dreams together. Fulfill the dreams together. For you, the reader, thank you for your shared time.
Now, tell us which of the advantages mentioned above have you benefited in your relationship? Do you have other suggestions?
Adapted from Reverend PC Akubueze's Teachings, For Smartcouples.net © 2020. All Rights Reserved.