The Common Marital Problems To Master For A Lasting Union, Part Two
It's a fact that no relationship or partner is perfect. But we can aspire to be perfect and work toward perfection in any relationship that we are involved in. The Bible exhorts us to aim for perfection in whatever we do (2 Corinthians 13:11). And building strong relationships is part of what we do. But as human beings, we make mistakes once in a while and also make corrections in order to improve our relationships and live harmoniously with our loved ones.
In this article titled, "The Common Marital Problems To Master For A Lasting Union, Part two", we shall mention some points we see as problematic in a relationship. Previously, we stated that sexual and emotional infidelity, including the lack of loyalty to one's partner, were among the common marital problems couples faced. If you haven't read part one, you can find it HERE. In continuation, the common marital problems to master for a lasting union are the following:
1. Trivial Misunderstanding
Misunderstanding is very common within marriage, and even with friends, there can be some kind of misunderstanding that might pop up once in a while, which won't destroy their relationship. But the annoying one in marriage is to have misunderstandings with your partner on trivial issues. Issues of little worth fighting about that can be prolonged unnecessarily.
You see, most marriages do have their own measure of misunderstanding and they sort things out themselves. It doesn't and should not go beyond trivial issues. Even at that, having trivial misunderstandings calls for more work to be put in the relationship to get it better and free of any such misunderstanding.
2. Marital Divorce
Nobody marries to divorce. People are looking for someone to marry, not someone to divorce. Someone to fall in love with, not someone to fall out of love. Someone to stay with, not someone to separate from. No one divorces until they are married. It's not a nice feeling for spouses, you know, but it could be the best option in certain situations. Marital divorce is the legal separation of legally married couples. It's a product of a host of issues within the relationship. To avoid it, try to understand what the issues are in your relationship and work for the betterment of the relationship.
3. Keeping Secrets In Relationships
This is yet another issue with couples. Some just keep secrets from a person that you should be opened to. In a perfect relationship, there is nothing like secrets. Of course, each may have their private life with no secrets. Privacy is not secrecy. What concerns the union is no secret to the spouses and should not be. Rather, both spouses should have secrets known to them as couples but kept from external influence or sources.
Anything in your past or present that concerns the relationship between you and your spouse should be talked over with your spouse. And shouldn't be kept as secrets for God's sake. That's the person whom you are married to. Because they might still know even if you kept quiet. It's just a matter of time. And it pains if your spouse finds it out by himself or is told by an outsider. Prevention is always better than cure. Having children outside of marriage or with another person isn't something to hide from your spouse. One thing to leave you here with is that a perfect union has no secrets to itself. But they can have secrets to others.
4. Financial Crisis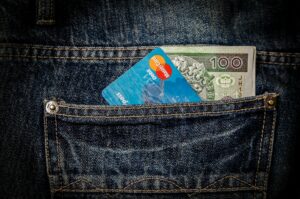 Crisis in finances is one common issue that those who are married are sometimes faced with. Not every couple though. Some are very rich and don't experience this as an issue in the union. But others do and it could be a result of several factors too. Raging from low income to no income. Some who are self-sufficient can face financial crises when they lose their jobs, are sick; overspent, or when they face some kind of calamity or natural disaster. The list is endless. But understand that as a married person, it might come if you don't plan well financially. Good financial management helps keep this risk at its lowest ebb. This is one of the common marital problems in life.
5. Death Of A Loved One
Nobody wants to lose a loved one, whether a child, a spouse, or any member of the family, extended or immediate. But death is a principle of life that we all would experience at one point in time, with the exemption of those who would see the second coming of Christ. These folks would be caught up in the air and shall never experience death as we know it (1 Thessalonians 4:17). Besides this latter experience, death has been reigning since the fall of Adam the first man (Genesis 3:16-19). Since that time humans have known death.
Death simply means the end to life, to breathing, leaving behind a motionless, and lifeless body. In marriage, it's painful to witness a loved one die. As a spouse, death is what puts an end to the contract of marriage physically where you can no more talk to, touch, or feel your loved ones.
It's one of the common marital problems that can see a spouse be lonely, and stay single for a long time. To some spouses, they never really get to overcome the psychological, physical, and economic difficulties that the loss of a loved one can bring to the lives of the bereaved. In any case, understand that this is a phenomenon in life. You are not alone.
6. The Misconception Of Aging
This too is another marital problem that some couples manifest. On the one hand, the misconception of aging is the idea that some men have within certain cultures about women who have given birth to too many or few children to be called old women. They consider their women as old just because they are mothers. Within this culture, Polygamy is permitted. Men are allowed to marry as many wives as they wish.
There are also consequences because men go searching for younger girls to either marry or have as concubines. They disrespect their wives, the mothers of their children. And there may not be enough support economically for their many children. The wives, at times, might have less peace amongst themselves and fight more often because they see the other wives or concubines as their rivals.
On the other hand, men consider marrying because they feel they are getting old or are of age, and not necessarily led by the love factor nor have they been prepared for the union.
When a young man rushes into marriage just because he's getting old, he might rush out of the marriage because his ill-preparedness becomes exposed. Marriage isn't just by age. You must be ready for it. Don't just go into marriage because you feel you can be sexually aroused, or are above 18 years, or because of your bearded chin. Marriage goes deeper than that. You have to be mentally, socially, and emotionally ready to join hands with your spouse.
7. Domestic Violence
Another marital problem is that of violence carried out domestically against the spouses both men and women. Any physical assault on the wife or the husband is domestic violence. It can be physical, emotional, or verbal. People do believe that it is only when a man assaults the woman it's called domestic violence. But no. It's both ways. A woman can assault a man physically, verbally, and emotionally too. Anyway, whether it comes from the husband or wife, violence is violence and poses a lot of problems to the marriage.
It steals the joy and peace within a relationship and can lead to divorce if not stopped. Some women find it hard to leave the union even though they wish they could. If you are in such an abusive marriage, seek help from outside. Tell the police service near you. Or talk to someone you trust for help.
To recap, we've mentioned domestic violence, the misconception of aging, financial crisis, keeping secrets, death of loved ones, marital divorce, trivial misunderstandings as the common marital problems to master for a lasting union. When you inform yourself about these issues, you will be empowered to make good decisions that would help you navigate through marriage as a pro, whose chances of having problems are at the lowest ebb possible. We hopefully shall continue the series in the subsequent post.
To continue reading the third part of the series, Click HERE. For Part One, Click here
Written for smartcouples.net © 2020. All rights reserved.