Buy High-Quality Best-Sellers At Affordable Prices
4 Important Truths That Stop Men From Marrying You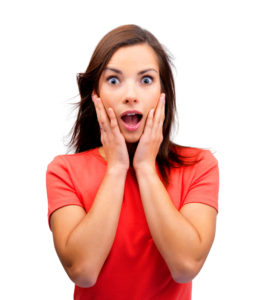 It's been taken lightly by some ladies. Some don't even believe that it's possible, while others call them inconsequential to marriage. Therefore, we've put together the 4 Important Truths That Stop Men From Marrying You, to help you believe, understand, and most crucially, see reasons to change lifestyle if you find yourself in any of the situations described and expounded below.
1) The Internet Search Results Stop Men From Marrying You
Did you know that the security agencies make use of online content and behavior to sift out criminals and security threats? Did you know that proactive actions can be taken to avert security threats to a nation all because of the information gathered from the Internet? If the Internet can help the security agencies get it right, what do you think about potential partners? It can help potential husbands get close to or avoid their would-be spouses. Potential husbands can get it right because of the information gathered online.
You see, the evil and anti-social behaviors, the immoral and nude images, that you once prided yourself on online surely live after you. Whatever you do on the net usually presents its report about you on a common search engine result. The Internet often gives you just what you put out there on it. Whether fake, half-truth, or just the truth.
In addition, A photo you post online could be deleted within seconds but its consequences can last a lifetime. People you don't know download the images, and other regretful content you publish online which they can resurface at a later date to your displeasure. Maybe, when you might have repented and changed your lifestyle and mindset.
Even what you think you are hiding can be discovered via the Internet. A potential husband can make a search about you and leave without even contacting you and you wonder what is wrong with you. Potential partners take answers from the net about you, and although not all are true, they believe the majority of them and refrain from approaching you.
If your online behavioral information could be useful to the security of a state, what about men in search of wives? They also use your behavioral information to decide whether to meet you or not, whether you are fake or real, whether you can be the wife of their dreams or not and whether your online baggage is too much for them to carry or to associate themselves with.
With the Internet, your past comes hunting you more often than not. Be careful of your online behavior. Watch what you put out there online to see if you would be happy with it a few years from now. And if not? Then have a rethink. God can forgive you, but you see, the Internet just can't.
2) The Way You Treated Your Past Husband Stops Men From Marrying You
This particularly goes to those single ladies who had once been married but are divorced. To some of them, it really matters the way they treated their past husband(s), whether before, during, or after a divorce. That alone can delay or scare husbands from coming your way. It can even cause you to live without a husband.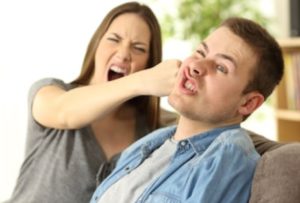 Some ladies treated their exes so badly that other people know about it. They are always in the right. They are always correct in all they do. And their partners are always the ones at fault. But must you always be in the right? The constant fighting, the disrespect, and the shame that you brought to your ex(es) were seen by everyone out there within your vicinity. It was even made global online. Your very evil actions speak to people far or near.
Also, read how to respect your husband
In some parts of the world, women use witchcraft with untold consequences against their husbands. Some would even murder their partners to gain properties that do not belong to them. Any wise person coming to marry a divorcee would want to know a bit of the past from herself or from others. And some of the men that could have come for you have already heard of your character and the evil way you treated your ex(es) but stopped from approaching you for fear of repetition.
The Bible says that it is better to live on the corner of a roof than to share a house with a quarrelsome wife (Proverbs 21:9). And no man would want to live on the roof of his house because of a wife. He would rather avoid the wife altogether.
However, it's not too late. You can make a change in your life to attract your dream person. Be wise! Build your home right just as the Bible says. Every wise woman builds her house, but the foolish one tears it down with her own hands (Proverbs 14:1).
3) Having Too Many Children With Different Fathers Stops Men From Marrying You
There's nothing wrong with marrying a lady who has children with a single father. The number of children is inconsequential. But I have learned from some cultures that there's a problem when these children are the products of multiple fathers, none of whom were/are married to the lady. Men seem to drag their feet.
You see, there are single women who already are mothers of several children, all of whom have different fathers. And None of these men did marry them or wants to marry them. The men come, and the men go, but none wants to commit and marry. None wants to stay. Men find such women a bit loose, unserious and unable to stay committed in a relationship.
They wonder what the heck is going on and think that even if she gets married to "me", she might still open her legs to others behind the scenes. Their judgment might not be correct but their possible conclusion would stop their approach to you for the lady next in line. To these ladies, men come and go because they fear the responsibilities at hand, the uncertain future, and the risk factor too.
4) Spiritual Marital Curse Stops Men From Marrying You
There are some ladies who have never been married because of a spiritual curse either on themselves or their family lineage. What happens in this particular case is that when men come for marriage, they are driven away by spiritual forces unseen by the physical eyes. How is this possible? Please don't get scared or confused. Let me elucidate.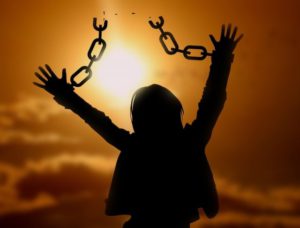 Spiritual forces are assigned to those who are cursed spiritually. The purpose of their assignment is to see to it that the lady in question never gets married. Any attempt to marry will fail for reasons unexplainable.
A cursed person could be bewitched, or someone upon whom a spell has been put. It could be of a person's own fault or from the family's ancestry. A cursed person could also be one whose destiny has been sacrificed in the kingdom of darkness and therefore belongs to that kingdom.
When people hear about a curse on someone they think that nothing works for them. But that's not necessarily true. This kind of curse may not affect other areas of your life but marriage. You can be a success financially but when it comes to marriage, zero. It doesn't just work.
Also, see the 5 types of cheatings caused by evil spirits
What this practically does, on the one hand, is that the evil spirits assigned to you use your face to perpetrate evil against those who come for your hand in marriage. They do so in their dreams. The potential husband can have a nightmare by someone with your face trying to destroy his life. When he wakes up, he would believe that you, the lady, are the one attempting to destroy him.
And you know what? He stops contact with you. Nightmare in dreams masked with your face would persist as long as the suitor persists in the relationship. At times the lady would be innocently accused and called a witch when she isn't a witch. Her face was only being used to perpetrate evil at night because she has been cursed.
And on the other hand, they can cause you the ladies to behave or do something irrational in front of the potential husbands that would make them withdraw and end whatever relationship they might have started with you. It calls for thoughts when you see men coming to you and after a good introduction, you never hear from them again.
Those who would stubbornly get married would stubbornly get divorced as soon as the marriage starts. Or an untold number of problems would come in the union as soon as the marriage begins. There would hardly be peace at home to enjoy the one you love.
However, you don't have to be scared because there's a solution available for you to set yourself free. Jesus Christ is the solution. Jesus has become a curse for all of humanity. The Bible says that "Christ redeemed us from the curse of the law by becoming a curse for us, for it is written: 'Cursed is everyone who is hung on a pole'" (Galatians 3:13). Jesus Christ can put an end to it all. Go to the church for prayers and deliverance. Just fear not!
To recap, the 4 Important Truths That Stop Men From Marrying You are the internet search results, the way you treated your past husband, having many children with different fathers, and a spiritual marital curse. Tell us, have you been a victim of any of these or do you know anyone who had?
Adapted from the teachings of Reverend PC Akubueze, used under permission for Smartcouples.net © 2020. All Rights Reserved