Whether you've been hurt by someone, been through a divorce, or been abused in any way, there's an emotional scar that comes with it, and which only "Dr. Forgiveness" can heal. I intend to create awareness to the fact that whenever couples reject Dr. Forgiveness, they begin to lose dominion and their sphere of influence generally.
But Who Is Dr. Forgiveness By The Way?
Well, Dr. Forgiveness isn't an individual like you but can help you greatly. Dr. Forgiveness, like the name denotes, is the spirit of forgiveness. The spirit that motivates and empowers you to forgive and let go of an offense.
Why The Prefix (Dr.) ?
The prefix (Dr.), stands for Doctor of medicine, And like a medical Doctor who's geared toward healing people who are sick, Dr. forgiveness has as its main objective to bring healing to the lives of couples who let it in.
Where Can One Reach Dr. Forgiveness ?
Since it isn't a person, it cannot be reached as a matter of external location, but it can be reached internally from within you because it's in you. Yes, I mean it! Dr. Forgiveness is in you, the victim of abuse; you, the person hurting. In this sense, you can reach down from within yourself and let it out.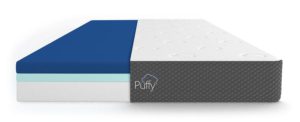 Whenever Unforgiveness Is Present, Dr. Forgiveness Has Been Rejected
And it's very likely that any couple who rejects the healing works of Dr. Forgiveness begins to see their dominion retrograding and their sphere of influence diminishing as they permit unforgiveness to reign over their lives.
You may also want to read the 13 Best Practices For Couples To Enhance Dialogue
Don't Make It Your Friend
Are you aware of the consequences of unforgiveness? Do not ever be friendly with unforgiveness and undermine its effects. Do not take it lightly for unforgiveness is like cancer that eats up your soul, slowly but surely. Among its many repercussions, we are going to focus on its devastating effects on the lives of couples, notably, on the areas of dominion and sphere of influence.
Unforgiveness Limits Your World
When you don't forgive someone, you limit your world. The resentment which you might have against someone isn't doing you any good. Yeah! I know that you have a right to resent someone who hurt you, but what I want you to know is that it does no good to your world but limits it.
With such resentment, you would want to distance yourself from the person who hurt you. The person isn't, necessarily, running away from you, rather the opposite is true. You are the one doing all you could to distance yourself from that person. Sharing the same space with that person becomes anathema to you. How painful can that be for couples who once loved each other!
Self Inflicted Limitations
A lady who badly needed a job after a long search and wait was invited to come for an interview, but she left the premises after she discovered that the one who was to preside over the interview was her ex-partner. That was the only reason for losing an enviable job opportunity. Why? Because she was still resenting the past, her past. Because of unforgiveness, her would-be dominion and career influence was limited by her own self.
Some couples living together may not be talking to each other, yet sharing similar space. They may have just one bed and each person sleeps at a different edge of the bed. They may have been eating together, but now one person eats when the other isn't around. And if one person goes to eat and sees the other at the dining table, he or she does something else or leaves to come back later. All because of unforgiveness.
The resentment keeps diminishing your space, your world, your dominion. Beloved, You can't continue to live like this. Allow Dr. Forgiveness to heal you.
You Cannot Dominate With False Peace and Joy
When you reject Dr. Forgiveness, unforgiveness comes in and steals your peace and joy. True peace and joy are never perturbed in the presence of an enemy. In fact, with true peace and joy in you, which are the works of Dr. Forgiveness, you can see your enemy or the one who hurt you in the face without an iota of internal pain in you.
You can greet your enemies without hard feelings. It's the perfect context that the Lord Jesus tells those who are insulted and faced with all kinds of persecution, to be glad and rejoice. How funny that might sound, but it's the truth (Matthew 5:11). You can be happy when insulted. You can be happy when persecuted.
However, this cannot be true with the spirit of unforgiveness in you. With unforgiveness, you enjoy a fake kind of peace. The peace which is peaceful as long as the enemies aren't on-site and in-sight. If you see the one who hates you, however, the pain resurfaces to a much higher degree, and you become momentarily disconcerted. The peace you thought you had dissipates, leaving you worried and troubled on the inside.
Similarly, with unforgiveness, you enjoy a fake kind of joy. The joy that's only joyful as far as the enemy "Gets lost!" But when you see the enemy, the one who hurt you, "Boom!" the pain flares up, and the joy leaves you! It's Gone! It's Stolen!
Restricted Influence On Your Children 
There are some couples who once had control over their children when they were together, but lost partial or total control over them when problems set in and their relationship began to deteriorate to the point of separation and divorce. The bitterness, the resentment toward one-another was so strong that they rejected Dr. Forgiveness each time they were given the opportunity to accept its healing.
The level of abuse and violence increased to the point that the state had to intervene to protect their children. Consequently, their own children had to be taken away from them by the state for child-safety reasons. They lost dominion over their home, over their love lives and significantly reduced their influence over their own blood children.
Restricted Influence On Your Stepchildren
This is also true with stepchildren–stepsons and stepdaughters. Some couples who commanded great respect, admiration, and plaudits from their stepchildren lost it as a result of rejecting Dr. Forgiveness in their love lives. The laudation of their presence in the lives of the stepchildren was so overt. But this was only true when they were together. Because of hate, bitterness, and resentment, one party had to leave stepchildren who looked up to them for a new beginning. They lost positive influence which they once had over these stepchildren.
Restricted Relationship With Step Relatives:
It may not be limited to stepchildren alone, but their relatives as well. There are partners who once had extended family, by this, I mean the stepfamily relatives, with whom they had enjoyed a good, cordial relationship, and were bonded as one large family. But when their love relationship was in crisis, they rejected Dr. Forgiveness entirely, and as a result, separated from each other.
One major consequence of this separation, and which brought tears rolling down the cheeks, is the fact that one party was not only leaving the partner behind but leaving an entire extended step-relatives as well. A relationship that was so much invested in over the years came to an abrupt end because of unforgiveness. Losing a family of that magnitude is like a huge chunk of one's life removed from you. Their influence was limited, and the dominion over their affairs restricted.
Limitation Of Success In Business:
There are others who refused to allow Dr. Forgiveness in their relationships and consequently lost business deals. Deals were no more coming because one partner resents the other. Even thriving businesses owned together were closed down because both could no longer handle things amicably together. The list goes on and on. But one major development in all this is the limitation of one's dominion and sphere of influence.
Limitation Of Influence On Church Congregation
The limitation of dominion and sphere of influence as a result of rejecting Dr. Forgiveness even reaches the Church of God, where we see the relationship of Pastors and Leaders over God's household affected by divorce and separation. In some cases, one partner left the congregation with all the love and admiration that came from within.
But in some other cases too, the congregation left the Pastors and Leaders who rejected Dr. Forgiveness to heal their homes and sought membership somewhere else. They lost dominion, power, and the influence they once had over their congregations but multiplied their critics.
Broken Homes, divided opinions, people taking sides, fingers pointing, and accusing, are all things that Dr. Forgiveness could have healed. Falling in love is a progressive experience that couples learn to love as they love to learn and grow together.
The Bible says that we should forgive one another with the measure of Christ's forgiveness (Colossians 3:13). If you knew the degree at which Jesus has forgiven you or can forgive you, you would never allow unforgiveness to invade your love lives and homes.
Never reject Dr. Forgiveness, but allow it to heal your relationship with the one you love or once loved. Stay with your lover! Stay with your partner! Stay dominating! Stay influencing! Stay winning!
Tell us what you think. Leave us a comment below.