How To Be A Supportive Spouse In Marriage
A spouse is a life partner, a confidante, the one you should trust the most. The spouse should be someone from whom to find emotional, spiritual, and psychological support in marriage and the first to turn to in bout of difficulties. But this is not usually the case in most marriages. "How To Be A Supportive Spouse In Marriage" is written to help improve the marital relationship by practically showing couples what to do to be the support that they need of each other in the course of their union.  What to do to be supportive is as follows:
1. Pray For Your Spouse Daily
Prayer is good for everyone and for every occasion (Ephesians 6:18).
If you could pray for yourself, why not pray for your spouse? If you could pray for different occasions, why not pray for the occasions that surround your spouse? Praying for your spouse can be done from anywhere and at any time. Your spouse has needs that call for prayers, different needs indeed.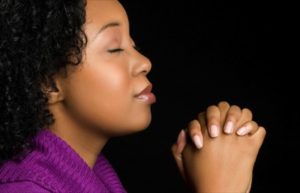 If you don't know them ask them what they would like you to pray for. Do not just assume but ask him or her what precisely they would like you to pray about. You mustn't be shy about your need for prayers when your spouse is concerned. Each one of us has needs. To pray for your family is a responsibility and an obligation of the parents– husbands and wives, together.
It helps keep the home safe and at peace. It helps prevent misunderstanding in the relationship. Often times when you pray for your spouse, God helps show you your own faults, weaknesses, and strengths to improve your relationship. Prayer helps strengthen your spouse and shows him or her the needs for change if there's an area that needs change. In any case, praying for your spouse always makes the relationship stronger and lasts longer.
2. Pray Together With Your Spouse Daily
To pray for your spouse is an individual practice, but to pray with your spouse is a collective practice just as it says "together," meaning in the presence of both the husband and wife. This collective prayer comes with a deep implication which is that both husband and wife should live together under the same roof.
Practically speaking, that's what it should be and makes it easier to do too. A couple that prays together stays together. A couple that prays together stays united. A couple that prays together stays strong together. In fact, praying with your spouse is always a "together affair." If you have not been doing it, it's not too late to start. You can always start Now!
Leverage Technology As You Pray
With the presence of technology, the geography of prayer has been expanded to include everywhere your spouse can be located around the world. Prayer has no barriers or distance. For those of you whose spouses might not be present with them under the same roof for one reason or the other. Make no excuses for excluding your spouse's presence in prayer.
Because you can join with your spouse online live, with your phone live, make video calls live, have live chats based on prayers, and texting SMS on the go, all focused on prayer to cover your spouse wherever he or she might be. By so doing, you both are having a "Together presence," in prayer.
Having a "together presence" with your spouse has never been that easier. Take advantage of technology and pray with your spouse. Leverage online tools to keep your spouse's presence constantly within your home and heart. That's also how to be a supportive spouse in marriage.
3. Be The Source Of Encouragement To Your Spouse In Times Of Difficulties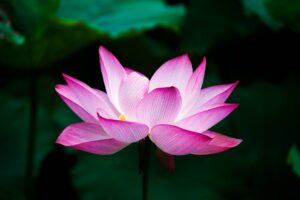 Another way on how to be a supportive spouse is to always encourage your spouse and be the pillar needed in times of difficulties. You know, Loving your spouse is also a visible thing. You can see that someone loves you by the things that they do whether good or bad.
Love has its manifestations that can be seen. Encouraging your spouse is the manifestation of love. Being the support that your spouse needs is a manifestation of love. When you pray for someone, you literally back your prayer with action, I mean, by what you do. The Bible says that faith without works is dead (James 2:14-16).
Faith must be accompanied by works or actions of faith. You cannot pray for someone and insult that same person at the same time. You cannot pray for long life and aspire the person to die in real life. You cannot pray for love and hate on that same person with your actions. Your action should complement your prayer. Your action should commensurate your prayer. Your action should be consistent with your prayer. And this can be done in a number of ways:
a) Speak Out Positive Words To Your Spouse
Words are very powerful. They are exceedingly powerful. Speak out positive words to your spouse to constantly see positive results. Prayer is a positive thing. You cannot be prayerful and be negative with your words. The Bible says that pure water and salt water cannot come from the same source. That out of the same mouth cannot come blessings and curses (James 3:10-11).
This is so true with your words. When you pray out positive words, you should commensurate it by speaking out positive words to your spouse, and consequently, you shall begin to see positives things happen in your relationship. Whatever you send out in words, you attract. Whatever you give out, that shall you receive. What good do you want to receive in your relationship with your spouse? Then begin to speak them out positively. You only reap what you sow.
b) Do Not Criticize Your Spouse
Avoid being critical at all costs. There is always something positive in whatever we go through. There is a way in which we can positively handle negative issues to release only positive vibes. Avoid pointing fingers and blaming your spouse for whatever reason. It's not a healthy sign of encouragement. But only hurts the relationship.
c) Ask Your Spouse How They Spent Their Day
Remember that we are talking of ways to be of encouragement to our spouse. So, always try to know how your spouse spent his or her day if you were not around. In your absence, always back it up when you come back by inquiring how good his or her day was. In the course of explaining, you might hear of something that went wrong. In any case, It shows your concern for him or her, and that they were on your mind even while you were away. This promotes bonding and a healthy relationship.
d) Assure Your Spouse Of Your Love
Tell your spouse that "you love him or her" no matter what. If there is anything wrong that they did, assure them of your love and to be of help all the way through. While assuring them, do make eye contact and touch them. It reinforces your message. If done online or by phone, use appropriate emojis and video calls with your very image. If your phone cannot support that for one reason or the other, go on f)with your message making your words clear to understand.
e) Tell Your Spouse How Lucky You Are To Be In Their Lives
When people know that they matter in your life, it really encourages and boosts their morale. Even when they are going through a difficult time. To know that they are still important irrespective of their difficulties is a great boost to their morales. Leverage on this and tell your spouse how lucky you are to have him or her in your life. You may want to recall a peculiar situation that both of you know to reinforce your message.
f) Be There To Support Them With Your Presence
Your presence is gold. Strive to be present whenever they are going through a hard time. It's just a must and natural for the one you love to be their kind of "next of person." You should be the kind of person when people see you, they see your spouse. The kind of person when people see your spouse, they should be able to predict who's coming next, which is you. It's you because you are there. It's you because you are always there. Your presence beside your spouse is a source of help and encouragement. Again, for those who might not be physically present, leverage on technology and use emails, telephone calls, texting, chatting to make your presence felt.
g) Call Your Spouse Frequently Daily
Albeit we mentioned this a bit above, it's still an independent factor. If you can afford it, or if you can conveniently create the time, as often as you can, call your spouse daily. You don't have to wait until there is a problem with your spouse for you to make a call. You can call your spouse daily just to know how she or he is doing whether at work or at home. It tells your spouse that you are in their mind irrespective of distance, and brings encouragement that someone truly cares.
h) Text Your Spouse A Message Of Love And Encouragement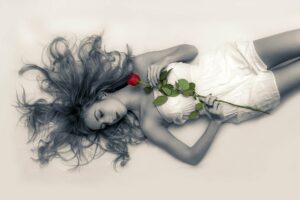 Text messages keep lovers engaged thoughtfully. This helps replace your presence as your spouse ruminates and cogitates on the words you sent them while away. Words are very powerful. The right words speak on your behalf. The right words change moods. The right words bring positive vibes even in your absence.
Finally, these are some of the ways you can be a supportive spouse in marriage. You may add to the list as well to fit your unique situation. But remember, above all, that you have to pray for and with your spouse, and that you have to be the source of encouragement to your spouse. Is there another item that you can add to the list? Tell us below.