How To Fix Your Marriage | 8 Tips For Reconciliation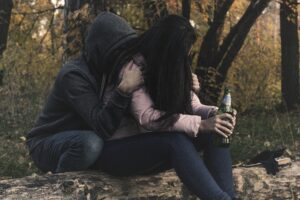 You cannot fix something if there's nothing to fix. And there can't be reconciliation if something didn't go wrong in the relationship. The truth of the matter is that no relationship is perfect since they are practiced by imperfect beings called humans. Marriage, as one such relationship, is always a work in progress. In other words, marriages irrespective of religion, do face interim issues and even long-term ones and still survive these issues.
Do not be surprised that what you considered a lifelong experience when you got married ended suddenly. The distress caused by a wounded relationship could be life-threatening. However, there are things that you can do to minimize or avoid marital relationship hazards. "How to fix your marriage" is an article that gives you 8 tips for reconciliation with a loved one. Let's consider these tips:
I) Prayer
Prayer is very important in saving a failed marital relationship. I strongly believe that there is no problem that God cannot solve through prayers. But the problem of some believers is that they do more complaining than pray. Micah 7:7 says," as for me I will pray to the God of my salvation. I will wait, I know he will answer me." Prayer is the master key to every closed door.
2) Find out the cause of the problem
Hosea 4:6 says, "my people perish for lack of knowledge." To reconcile any failed marital relationship, we must dig into the root of the problem. If we do not know the root of the problem, it will be challenging to save it. The couples must be open to each other to discover what went wrong.
3) Involve your pastors or your priests
When the efforts of the couples to save their failed marital relationship failed, there is a need to involve spiritual leaders. Pastors and priests have the clerical authority to intervene in a failed marital relationship. They have the clerical experience to help reconcile marital relationships headed for a fall.
4) Involve both parents of the couples
Both parents can interfere since the marriage involves both parents from the beginning. They have the right to mitigate any of their children's failed marital relationships. Elders have the knowledge and experience that help in saving a failed marital relationship. Parents can caution them when they erred. Instructions and advice from both parents will go a long way in saving a failed marital relationship.
5) Accept your mistakes
The reason many marriages failed is that some couples are so stubborn to the extent that they can never accept instructions from anybody. They also believe that they are right all the time. Nobody on earth is perfect except God. Couples should try to accept their mistakes and take corrections. It's true that your character can make or mar your marital relationship.
6) Avoid bad friends
Whenever you encounter problems in your marital relationship, don't tell your problems to just everybody. Not everyone is happy with you. Some are wishing that your failed marital relationship will not be saved. So telling the wrong people your problems will only increase it more than saving it. Bad friends will give you advice that will ruin your marital relationship than saving it.
7) Be ready to make amends
Couples involved in a failed marital relationship must accept their faults and be ready to make amends. Don't be egoistic. Learn from your mistakes and amend them if need be. Learn how to apologize and say "Sorry" whenever you are at fault.
8) Recognize the real enemy
In the bible, the purpose of God creating marital relationships was to reflect God's image (Genesis 1:26-27), to provide companionship (Genesis 2:20), and to picture God's relationship with the Church (Ephesians 5:22-23, Isaiah 54:5). But Satan hates anything concerning the glory of God.
Often, when a crisis hits, couples always blame and view each other as the cause of their marital failures. The truth is that the real enemy is 'Satan.' He wants to separate couples from each other because he hates marriage and will do anything he can to cause disunity in marriages. Therefore, to save a failed marital relationship, we must resist the devil and his works, turn to God, and trust him. He is always waiting for you to turn towards him in your time of need. Since Jesus is Lord over all. He is the only one that can calm the storm Luke 8:22-25.
A failed marital relationship has been a very big problem for society. From Pastors to celebrities and other children of God, it's just the same painful experience. But all hopes are not lost since our God is still enthroned. But God has his own side and you have yours too. Do not just sit and wait for God to help you when you know that faith without deed or action is just meaningless. Do something to reconcile your loved one back to you. At least, consider these 8 tips that we have stated above instead of trying to manipulate the situation and looking for a shortcut.
Smartcouples.net © 2022. All rights reserved.