Why Do Some Men Never Get Married? – Marriage And Relationship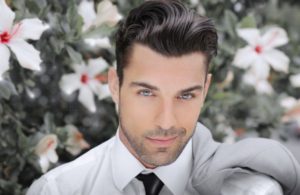 We started the series on why some men never get married and gave some reasons men refuse to marry in our previous post which you can find by clicking here. Today, we shall continue exploring the subject seriatim, in order to help some men get it right in marriage as they see what might be a reflection of their very lives or experiences they have been through. In addition, it would help adolescent boys, and young adults understand what is right and normal and what isn't, even though it exists. That being said, let's consider some factors why some men never get married.
1. Because They Are Gay Men
Some men refuse to marry women because they are the types that prefer male gender for sexual and amorous relationships. These men are guys and are attracted to men rather than women. They won't settle down with a female partner or start any romantic relationship with people of the opposite sex. A gay refuses marriage traditionally because he sees less importance of it and he isn't even attracted to the opposite sex.
This is unnatural as the Bible tells us. It's not the way it was from creation. God created man and female to multiply and fill the earth (Genesis 1:26-28 ). It would be unnatural if any form of marriage can't procreate on its own. But the situation is redeemable. Hope isn't lost. A gay can change his mind and get married traditionally if he likes to. And God can help bring about such change.
2. Because They Are From Homes Without The Mom's Presence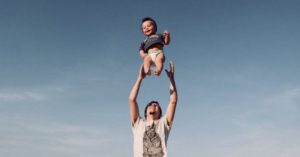 The absence of a mom may have an impact on the male child. Male children from homes without their moms are boys of single father parenting. The absence of the mom could be a result of a divorce, death, or no mom at all, in which case the father and mom aren't together for other reasons than the ones we mentioned above.
Maybe the mom gave birth and ran away abandoning the child. Maybe the child barely survived an abortion somehow. Maybe the child was from another girl-child who wasn't mature enough to become a mother. Maybe the child was a fostered child or adopted by dad alone etc.
This point might sound funny to some people but the truth is that some men grew up in a home without both parents living together. And they struggled with just one parent. At times, they divide their time between visiting one parent today and the other the next moment. Or they would be so used to dad's support alone.
The cumulative disadvantage is that they wouldn't see the sweetness, the comfort, the true benefits for having mom and dad together and their conclusion later in life is to be like the dad who lived alone and perhaps had to visit mom or other women from time to time. These grown-up men will replicate what they experienced as young boys in their adult relationships. In other words, they will not see the need to marry and have wives staying together at home because they never saw dad do that. Furthermore, they can have children out of wedlock and that's okay with them.
3. Because They Don't Socialize
This is as simple as it is. When you don't socialize, you don't get to meet people and/or exchange pleasantries with people who try to reach out to you whether physically or digitally. Your future or potential wife is and will be a product of socialization somehow. There would be that one moment in history that brought two of you together. I mean that unique hour or day you meet the one you will live with as a wife. But if you have the habit of staying alone in your own cocoon, you probably won't see that precious person and thus won't get married any time soon. Some men blatantly don't get married because they loathe or abhor socializing.
4. Because Of The Wrong Example Of Some Married Men
When young men grow up to see married men who are older and have wives at home go after younger ladies for casual relationships, it makes them feel discouraged as if marriage just doesn't work or bring joy to the men. Why would a man marry and be cheating now and then with different ladies? If he loves cheating with these women so much, why did he settle for a woman with whom he finds no joy and fulfillment? It stands to reason for a young man not to marry if he grew up seeing married men still doing what they used to do when they were single. Consequently, they would choose to be single and go after ladies rather than being married and still go after them.
5. Because They Are Eunuchs
The Bible lets us know that eunuchs can exist as a result of the choice of the individuals (Matthew 19 vs 8-12). These are not celibates but eunuchs. A celibate can decide to marry one day if he changes his mind, but a eunuch would need more than just a decision to procreate even if he forces himself to marry. Eunuchs are those who have been castrated, having taken off their testicles, and as such, inhibiting the production of testosterone, a hormone responsible for sexual drives, libidos, and penile erection. The eunuchs, being castrated, don't have the need for sex at all. If they don't need sex, wife and children aren't their things. Hence, no marriage or family. They could be friends with women but they refuse and can't handle the idea of marriage.
6. Because They Are Celibates Consecrated For Godly Service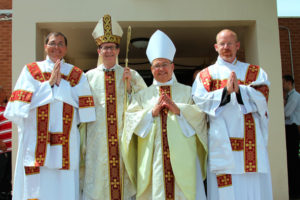 Some men are celibates because they vowed to stay out of marriage and sexual relationships. But have chosen to serve God, whether in Church ministries or other religious Vocation-focused activities. These men are not necessarily eunuchs and are consecrated for the service of the Lord alone. Having sexual relationships with women, taking wives and having children are none of their goals in life. This includes People like priests, bishops, archbishops, cardinals, popes and some monks at the monasteries.
These are not all the reasons but some that help answer why some men never get married, as far as marriage and relationships are concerned. Please, before I sign out, watch out for the continuation of the series in our next posts. And tell us below which factor(s) is/are common in your region or part of the world? Thank you for reading.
Click here for the first part of the series.
Smartcouples.net © 20202. All Rights Reserved.