Is Flirting Cheating? – The 5 Kinds Of Cheating In A Relationship, Part 3
If you've been following us on the series titled, "The 5 Kinds Of Cheating In A Relationship", you would have noticed that in Part one and Part two, we have answered some lingering questions and particularly defined cheating holistically which included physical cheating, emotional cheating, financial cheating, and sexual cheating.
Today, we are going to focus on the fifth kind of cheating because we wanna take it further to talk about the cheating that is very rampant digitally nowadays. This kind of cheating is what technology has made possible using the various computers/gadgets available to access the online world.
The word digital is quite broad. When I used the word digital, I only did refer to everything called communication and interaction done online with the aid of internet connectivity. The Internet is good but can be bad also when not properly used for the good of humanity.
There are good things which the emergence of the internet has made possible for humanity to advance in life and live better lives. There are also bad things that the misuse of the internet has caused or led to. There are certain things, and most times sins, which some people couldn't have done if it weren't on the internet or because of the internet.
Relationship Flirting  Is Potentially Harmful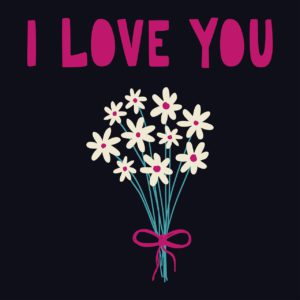 Among the plethora of things that one might call evil, facilitated by the internet, I wanna stand on a softer note on spousal cheating, brought about by this very internet connectivity that we have. This kind of cheating, because it's rampant and common, has become an act that most people unconsciously do without giving a second thought or even feeling guilty that they did.
This kind of cheating is even worse because it starts as a joke and can graduate to something very serious, affecting the emotions and psychology of the people involved. It can open a door into physically falling prey to others. It can hurt and destroy relationships that aren't on a stable love pedestal.
This cheating is flirting with people whom you aren't in love with. It's called spousal flirting, the flirting done by people who are married. It also may include anyone in a serious relationship who still flirts with others.
Flirting Is Out Of Place
Flirting is out of place for the married spouses, and even those in serious relationships should cut off flirting with other partners. The worst is an unmarried person flirting with a married person. It's just out of place, no matter how you might justify it. I know people have different definitions of the word "Flirt." But even attracting someone by your gestures without any deep emotion is still out of place.
In this computer age, the subject of flirting has been greatly enlarged to include a lot of areas and acts which we sometimes sincerely and even unconsciously do. Flirting as cheating includes the followings:
1. Flirting with spoken words is cheating. You can flirt with your spoken words, whether words spoken in person to person contact, I mean physically. Or words expressed through the telephone or video call. All are seen as cheating when romantically talking to someone who's not your lover or spouse.
2. Flirting with written words is cheating. You can flirt through words expressed in written format. This covers words sent via emails, words sent through SMS, words communicated via chats on instant messaging apps, and words that are written on paper using the traditional means. All of which is cheating.
3. Flirting with physical gestures is cheating. You can flirt with your gestures without saying a single word but pass a very strong statement or message.
4. Flirting with your physical presence is cheating.
You can also flirt by your presence, physically speaking, even without much or any word spoken. Just your being at a certain place at a certain time can pass the message that you're romantically interested. Your presence there says it all.
5. Flirting with gifts and acts of kindness is cheating.
You can flirt through what you give to someone as gifts or by some kind things shown or done to favor them. Your giving can tell a message that you're in love when you shouldn't at all as a married person or one in a relationship. Some givings mask intentions and motives that can only be understood by implications, and others don't. Others scream out loud that "I have feelings for you".
6. Flirting in the thoughts of your mind is also cheating. Only you know about going on in your mind, but you can still flirt with the kinds of thinking that you nurture in your mind about someone. Flirting can be misleading when it's done with the wrong person.
7. Flirting with emojis and emoticons is cheating.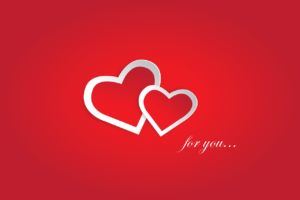 With the advance in technology, there are lots of digital items created to make online apps and platforms experience a memorable one. Among the plethora of these items are emojis and emoticons, which are words and image icons created to express the ideas and feelings of people in communication. They also liven up your text messages with tiny smiley faces.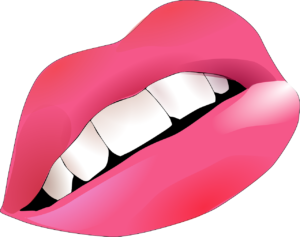 Although the creators are sincere and have good intentions at heart when creating these innovative means of communication, they do, however, have their dark sides too. Some of these emojis are misused, abused, and create either a false motive of interaction and inappropriate developments in relationships as people communicate with each other. The inuendos, the insinuations which are out of place aren't left out. People use some of these emojis at the peril of their relationships.
Some make others think of a relationship that's not even there; that doesn't exist. The misuse of emojis reduces romantic values and the appreciation of loved ones. Imagine if you used to say "I love you" using an emoji or emoticons over and over to those you don't even know personally, it doesn't only create a false motive, aspiration, or intention, but it reduces the value for that particular expression for yourself and your love life.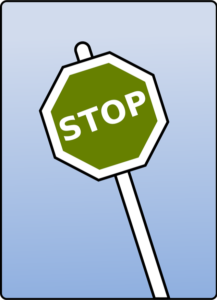 Since you used it without meaning it, since you used it to others you know nothing of, since you used it because it means nothing to you, you would not want to use that same expression to the lover of your life who might need it badly and has the right to hear those words from your mouth. Because you have abused the use of love emoticons with people who don't matter in your life, you might not know how to use them properly with those who matter.
It's inappropriate to flirt with emojis and emoticons with people who aren't your partners. Use them with knowledge and appropriately. Use love-related emojis wisely, only for those who matter in your life as far as love is concerned. Don't give false hope of what is not there. Do not trap yourself in a relationship because of your choice of use of emojis and emoticons.
There are millions of emojis that can express other feelings and ideas without getting too romantic. Reserve romantic emojis for the love of your life. Even if others abuse it, you, for the good of your relationship whether now or tomorrow, give the emojis some meaning.
All the above is still considered as cheating in a relationship. All these words, expressions, attention and gestures that are romantically related are and should be for your lover or spouse and not for some random people. Don't flirt with somebody's partner. Don't break a home. Go for your own. This article now concludes the series, "Is Flirting Cheating? – The 5 Kinds Of Cheating In A Relationship".
Tell us below what you've studied so far?
Check out the other parts of the series right here! Part one and Part two.