Reasons Some Men Are Not Married, Part Four – Marriage And Relationship
.
In continuation of our series on why some men stay longer before marriage or even don't marry at all, we would conclude with this present article. But note that we have posted three parts of the series already which are Part One, Part Two, Part Three,  And this would be the fourth part of the series with the title, "Reasons Some Men Are Not Married, Part Four – Marriage And Relationship".
Again, our purpose is to help educate some men and redeem their time which would go a long way to strengthening marital relationships generally. It's just a win-win situation for both husbands and wives. In this fourth part, the reasons are:
1. Because of High Cost Of Wedding
Some men also don't get married because of the high financial cost involved in marrying ladies from/within their culture. This is not applicable to all regions or cultures. However, some families put a very high cost to give their daughters out in marriage. To men wanting to marry their daughters, they will be a long list of items to bring, then the traditional wedding would be in a certain way described, not by the lovers, but by the family of the bride (usually). Then there's the white wedding and, maybe, the court wedding.
What you would realize is that before you marry a lady from that region or culture and take home, you would have spent a fortune that took years to amass. This scares young men who might be genuinely in love with some of their daughters. Because some couples at times never recover from the marriage cost much less to start a family together. Some become very poor because of this attitude. They spent their life savings just to marry and when they are married, there's no money left for the couples to live on, and nothing to actually live for.
A marriage that starts on this bad note might not make it together. Lavish marriage doesn't guarantee longevity in marriage. Staying together after a wedding is far more important than staying together during the wedding. Consider the joy of your daughters in the long term than just that facade that at times comes with a lavish wedding.
2. Because Of Incarceration
They are some men who have no choice of marriage because they are in prison for a long time, and the freedom to raise a family is at its minimum ebb. Examples could be young single men who are facing life jail sentences, long term sentences, death sentences, and some constantly going in and out of prison because of crimes they can't seem to stop committing.
Consequently, these people might never experience what marriage life feels like. In addition, some might be very old when they are released from prison to start life over again. For others going in and out of prison, ladies might avoid such men for fear of engaging in an uncertain future. Single men in such situations either face delays in marriage and/or no marriage at all.
3. Because They Don't Like To Share Their Personal Space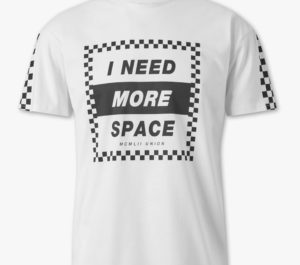 Some men stay single because they consider marriage as an invasion of personal space. They just don't feel comfortable when someone enters the space they call personal. They are unwilling to share personal space with someone close like a woman. They may have relationships here and there but keep their distance or keep it separate from their own personal space. Some single moms have children for such men who will never consent to live together as husband and wife. It's worth noting that sharing personal space is one aspect of marriage.
4. Because They Easily Get What They Want From Some Ladies
I said some ladies not all ladies. Anyway, why should they marry if they can get it all for free from some ladies? The ladies fall for them easily and they can have whatever they wanted including "free sex" without the commitment of any kind. So they decide to have and keep it that way. I still believe that this is a mindset problem with these men and needs to be addressed as such. The proponents of such ideology need education on marriage and how marriage works.
5. Because They Are Stuck In The Wrong Relationship
When the person you really love isn't interested in marriage but loves you as well, it could be troublesome at times. Some men inadvertently reject marriage because they are stuck with a love partner who is unwilling to marry but wants the relationship to continue the way it has always been. They are in love with each other but the lady doesn't want marriage and still doesn't want to release the man they are in love with to go ahead with life. There's just this kind of delaying tactic going on for one reason or the other. Men in such situations stay single for long.
6. Because They Don't Want To Raise A Family
Some men just don't want families at all. In this case, for reasons known to them, they don't need children and fear to have one. Although they love women and can have relationships with them, they still don't want to be married to them for fear of raising children or family.
For me, I think there's that ignorance displayed here because they could marry and enjoy a married life without children. The reason for no children should not be why you avoid marriage in this advanced medical dispensation. See a doctor for more help on that.
7. Because they are afraid to commit To One Lady
Why would a man be married and still commit adultery constantly? A question some men find hard to answer. Some men just don't want to commit to a lady because deep within them they know that they cannot be faithful to only one lady. So they rule out marriage and maintain as many relationships as they possibly can. There could be other reasons behind their refusal to commit. Nonetheless, any man with such a mindset may have plans to marry but not in the foreseeable future.
This article concludes the series on the reasons some men refuse to marry or don't get married. For the rest of the series, please find them below: Part One, Part Two, Part Three, Part Four. 
Tell us what you've learned in the series so far? Do you have any suggestions?
Smartcouples.net © 2020. All Rights Reserved