Cheating On Your Spouse, Caused By Abnormal Penis Enlargement – Phalli
Throughout our series on "How To Avoid Cheating On Your Partner Due To Sexual  Dissatisfaction" Part 1 and  Part 2, our focus has been to give reasons for cheating on one's partner that we have gathered over the years in order to help you overcome some acts of cheating if not all, and also improve your sexual life. This article, "Cheating On Your Spouse, Caused By Abnormal Penis Enlargement – Phalli" only expands the list of issues and suggestions. When you follow this series carefully, you can relate or situate yourself with what you are going through in your relationship, and, of course, see the suggested solutions and use those that best fit your relational predicaments to your advantage.
So let's get started by making it clear that Cheating On Your Spouse, Caused By Abnormal Penis Enlargement is also a distaste in the sexual experience, in other words, sexual dissatisfaction. It's a situation that comes because the Male Partner Is Too Large For The Female Partner.
Distorted Notion
In today's sexual economy, there is a growing notion to have a bigger penis in order to please your woman. There seems to be a distorted concentration on having a big penis if you are to have or keep a woman, and this is very wrong. People ignore respect, character and good values that matter in a relationship to just having a big penis and that's all and okay. It's a lie! It's not all and okay to have a big penis and think that alone can give you a successful relationship with a woman. What a deception!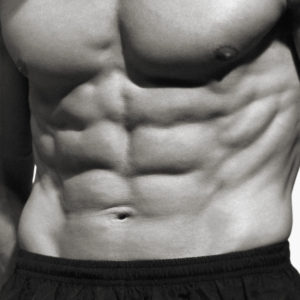 Everywhere you go you hear big this and big that in order to please your woman during sex. And people are actually buying that notion and ignoring values that really matter to having longevity in a relationship.
The millennials are among those who strongly believe this lie and they spend a lot of money to buy penis enlargement products just to feel self-confident or whatever in bed.
Listen, don't fool yourself for too long. It might surprise you to know that not all women are pleased by the size of your penis. Yeah! Don't be fat in your pants but thin in your brain. Don't be fuller down there but empty up there! Not all women are impressed by the size of your penis. Got that?
Some women find this distorted focus disgusting. It's just a no-no affair to them. How could you strive for self-confidence with a  woman by the size of your underpants but you cannot sustain a minute intelligible discussion?
A woman cannot just agree to marry you because you have a big penis which you don't even know how to use it. She cannot fall for you who cannot respect her and value her for who she truly is. She cannot stay that long with you who can't even sustain intelligent communication.
I would want you to strive to have a bigger brain to care and treat her well rather than a bigger penis that would hurt her, shift her womb and deform the way she walks. No! Value her, respect her, love her, cherish her with whatever size you have down there. Let these be your focus rather than focusing on having a bigger penis alone.
The Phobia
Some women complain that their male counterparts' reproductive organs are way too big for their sexual convenience and, as such, have developed a phobia for bigger penis because of this misplaced focus and its repercussions.
When they have coital intimacy with their partners, they feel so much pain during and after the encounter, consequently, discouraging future sexual penetration with their partners.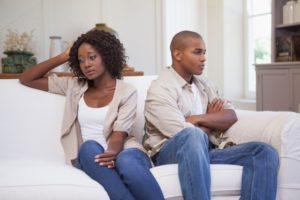 The denial or discouragement of penetration with one's partner, on the one hand, is likely to push him to try with another woman other than his. That is called cheating, irrespective of whatever reason there is.  It's Cheating On Your Spouse, Caused By Abnormal Penis Enlargement.
On the other hand, this also causes some women to try a convenient penis-size which they can manage without being hurt. And such a trial is an extra-marital attempt to have an affair with another man other than theirs. And this is also called cheating no matter the reason with which you choose to defend yourself. It's Cheating On Your Spouse, Caused By Abnormal Penis Enlargement.
The Truth
The men should understand that what makes you a man in charge isn't the fact that you have a big penis, but the fact that you have mastered the use of the penis that you have irrespective of the size.
It's not being kind and considerate to your wife if she has to visit the doctor each time you have sex with her. The implications and dangers of using a chemical or devise to increase one's normal penis size could be far-reaching. Think twice before venturing to use chemicals to enhance the normal size of your penis.
You might just be too big for your partner. Or even too big for any normal human being. It could even endanger your health, blind you to see the risk factor since you are self-medicating. Please, consult the doctor with whatever you wanna swallow or apply to yourself so that you might be medically advised on the risk factor on your health, and consequently embarrass your ignorance.
And this also is for the ladies, while we agree that big penis can hurt sometimes, it's good to see your doctor if you experience prolonged pain each time you have a sexual encounter. Rejecting your man from penetration might not be the best solution to your crisis.
Talk it out with your man. Tell him how you feel each time you aren't comfortable. If there's love, there should be some level of understanding in the relationship. And considering your stance as regards your health is part of love which any good man would do. Your man can also help you find a legitimate medical solution together.
Last, be not least, there are other ways that you people can derive sexual pleasure and satisfaction other than just penetration or having extra-relationshional affairs to meet the needs. In any case, don't make a decision solo without the knowledge and consent of your partner. You are both for each other, and sex should be for you both, bring you joy and peace whenever you engage in it. It shouldn't be a source of sorrow and pain.
If you have any other suggestion, leave a message in the comment box below.