The 8 Types Of Men Who Cause Unstable Marriages 
The 8 Types Of Men Who Cause Unstable Marriages. Marriage is a union between two consenting adults, who agree to share their lives with each other, live together, support each other and create a family of their own. No one marries to divorce, at least, that is not the motivation to get started. Everyone has something good about the other and expectations as well are high as they look into the future to something blissful together. 
However, it isn't always the case. The reality is that marriages do break up even faster than some might have thought. To avoid breakups, it is right to know the appropriate person to choose for a partner. This is quite possible when you consider what we have to say below about the 8 types of men who cause unstable marriages and avoid them for the sake of peace and your sanity. 
That being said, the order with which we shall start does not decrease in the level of importance. All of the points are equally important.
1. A man whose Mother decides for him
Marriage is for adults,  independent adults, reliable adults, and adults that can decide for themselves. One of the main differences between a child and an adult lies in decision-making. The child takes orders from the parents or guardians. And they aren't responsible when such orders go awry. 
However, this is not the same for married couples. People can counsel you, but you're the one to take that decision and be responsible for its actions. 
When a mother who loves you still decides for you and makes your daily choices as an adult, you aren't ready for marriage yet. Your mother is the wife of somebody called, your father or stepfather. You cannot take a wife and allow someone else's wife (your mother) to rule both of your lives. And concerning this, the Bible says, "For this reason, a man will leave his father and mother and be united to his wife, and the two will become one flesh" (Matthew 19:5). 
You leave your parents to become parents with your wife. You leave your father and mother to become a new father and mother with your wife in a place called your home. The man in marriage should be more influenced by the decisions of the wife than his mother. When this is not so, the marriage is very unstable.
2. A man who's hot-tempered
"Do not make friends with a hot-tempered person, do not associate with one easily angered." What you have just read is from the Bible in Proverbs 22:24. Common friendship with a hot-tempered person is even forbidden talkless of a lasting relationship. To fall in love and marry someone who is easily angered can make a relationship hell on earth. Anything can happen anytime without warning. In that relationship, nothing is guaranteed, not even your union. The union would be so unstable. People with such character need to be avoided if they cannot work on it.
3. A man who lies steadily
A man who lies steadily cannot make a marriage stable, for a stable marriage to him is also a lie, an impossible task, or a task intentionally geared to playing on your emotions as a woman. No one is perfect, but he who lies on a regular basis can ruin a perfect union. The Liars can lie about anything and these are people to avoid if you desire a stable union or home.
4. A man who cheats on a regular
Like the point made above, a cheat doesn't make a good husband at all. Why marry and be cheating? Cheating is being unfaithful to the one with whom you made your vows. Someone who breaks his vows constantly cannot make a steady home. If you know them, avoid them, and thank God later.
5. A man who hits a woman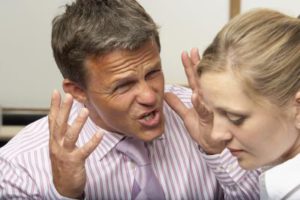 A man who makes a woman his punching bag can never make a great husband, much less, keep a stable marriage. Avoid these people for goodness sake. They are the ones who use their own hands to destroy their unions. Beating women is not an attraction. It doesn't enhance understanding in marriage. It does not turn a woman on. In fact, women are appalled by such behavior. A man who loves you and wanna be with you forever cannot raise his hands on you. Love does not permit that at all. If love doesn't allow such and he does it, then he is not walking in love. Period. Avoid women beaters if you want a sane and stable union.
6. A man who doesn't keep his words/promises
Like the lairs, a man that doesn't keep his word has nothing, I mean, no business doing in a union called marriage. Such a man can get up one day and tell you that there was never a marriage, or that it has come to an end, even without your consent. The words of a man are that man himself. Strong men are known by the orders they utter. How shameful is it to refuse your own utterances? Stay away from such men, if you desire peace and stability in your marriage.
7. A man who has no vision in life
This one has no clue where he wants to be in life or what he wants to do in life. If you don't know where you are headed in life, how can you lead your family? Following a blind guide makes all fall into a ditch. The Bible says that a man shall leave his father and mother to join his wife, but these are men with visions, directions, and purposes in life. If you don't have one, please, do not leave your father's compound.
You must have a purpose to get a wife. You must be doing something to get a wife. At least, somebody has to pay the bills. You looking for a wife should be able to feed yourself even before the wife comes. This is never true without a vision, at least, knowing where you want to navigate in life is a must to have a partner. A husband who doesn't know where he is going or what he wants to be in life. may never make a stable husband. Avoid them.
8. A man who doesn't share the same spiritual beliefs as you do
This normally should have been the first point to start with because of its importance. I hope putting it in the last position does make it any less important.
A spiritual foundation is a strong base on which to build any lasting relationship because of the common core teachings and morals in life that those adherents hold and share. Faith shapes thoughts and actions. That in itself makes dating easier. 
When a Jew marries a Jew, the marriage is more likely to stand the test of time than when both are of a different religion or should I say spiritual background. When a muslin marries another Muslim, it becomes easier to relate to certain things in life than when they are not. The same goes for Christians, in fact, the Bible makes it mandatory for Christians to marry from the same faith. 
"Do not be yoked together with unbelievers. For what do righteousness and wickedness have in common? Or what fellowship can light have with darkness?" Corinthians 6:14.
People can change their faith to another. Join whatever faith you like, but it is much better to join the faith together or join that of your partner so you both stay in the same boat. To live with someone you love in marriage can be very hard, but sharing a deep spiritual connection with your partner can support you through the tough times you will inevitably face. These are the 8 types of men who cause unstable marriages. And may do well to avoid these men.
Written for Smartcouples.net © 2021. All rights reserved.